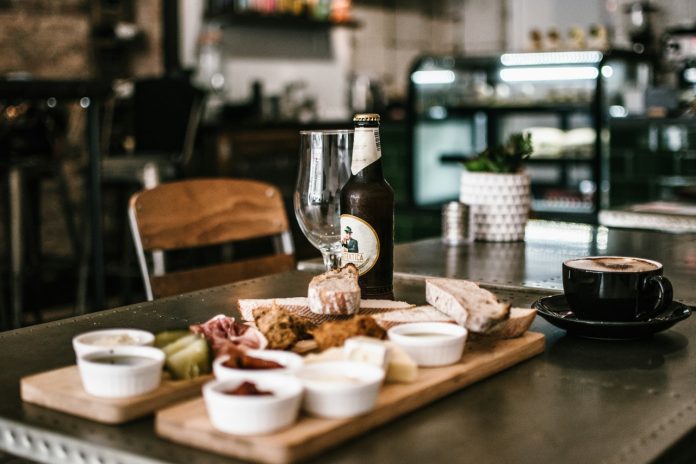 All of Ordermark's previous investors participated in the new round, including TenOneTen Ventures, Vertical Venture Partners, Mucker Capital, Act One Ventures, and Nosara Capital. The company will use the funds to continue to scale its growth, develop new products, and integrate with existing restaurant technologies.
"We created Ordermark to help my family's restaurant adapt and thrive in the mobile delivery era, and then realized that as a company, we could help other restaurants experiencing the same challenges. We've been gratified to see positive results come in from our restaurant customers nationwide," Alex Canter, Ordermark CEO and co-founder, said in a press release. "So we are thrilled to have the backing of Foundry Group to fuel our growth. We have some exciting innovations in the pipeline, and look forward to bringing them to restaurants everywhere."
Ordermark helps restaurants work with multiple delivery platforms, working with thousands of customers including small, single-location restaurants as well as national chains.
"Foundry Group has a long history of investing in companies that glue together disparate systems over diverse platforms — and that's exactly what Ordermark is doing in the restaurant industry: connecting third-party ordering solutions, point-of-sale systems, and other cool innovations to help restaurants consolidate, grow, and understand their delivery business," said Chris Moody, Foundry Group partner. "We were initially introduced to Ordermark via three of our partner funds: Techstars Ventures, Matchstick Ventures, and TenOneTen Ventures. All three were incredibly excited about what the Ordermark team is building and the tremendous progress they've made since their Series A investment. The more we got to know Alex and the team, the more we realized what an incredible platform they're building. Their products work in part because Alex is a fourth-generation restaurant owner and he and his team truly understand the needs of the restaurant industry."
Ordermark plans to use the funds to integrate its service with existing restaurant technologies, including point-of-sale (POS) systems, kitchen display systems, accounting tools, last mile delivery companies and more.
"Ordermark has dramatically exceeded our expectations, and we are excited to continue supporting the business in this round," said Ian Loizeaux, founding partner of Nosara Capital. "The team has grown even stronger and the product remains best-in-class with new innovations driving additional revenue opportunities for its loyal restaurant customers."