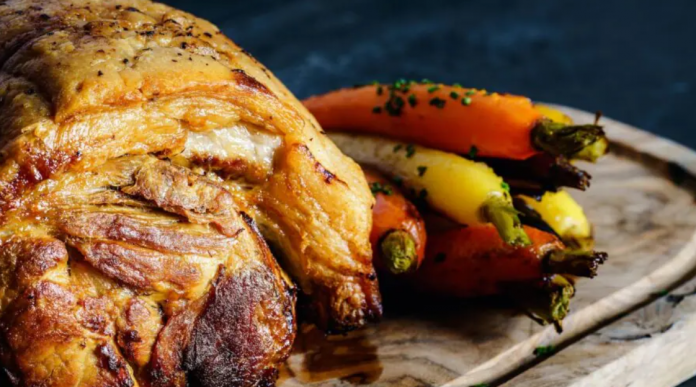 While countless food industry entities have released brief "trends" reports in recent weeks, Unilever used a different approach, drawing on insights from over 1,600 global chefs to offer in-depth insights and predictions.
The consumer goods and food company's newly released Future Menu Trends report for 2023 identified several key factors driving today's market. Among the trends that could truly impact the food industry this year are low-waste menus, mindful proteins, and modern comfort food, to name just a few.
"Identifying the hottest global trends is critical in our quest to provide solutions for chefs who are contending with challenges ranging from labor shortages to tackling sustainability issues like food waste," said Hanneke Faber, president of Nutrition Unilever, in a press release. Faber added that Unilever sought to help chefs "feel prepared for the future."
The menu trends – which were identified in part by analyzing global data and social media – were also intended to provide tangible solutions for food operators.
Wild & Pure
The "wild and pure" trend highlights seasonal dishes inspired by the variety found in nature, Unilever noted – think pork belly with pine oil, or gnocchi with warrigal greens.
Dishes featuring edible flowers, berries, or seaweed can provide diners with a connection to their local and often diverse environments. Unilever said this fad is "about moving away from mainstream fare and leaning into what nature provides" to create sustainable dishes with locally sourced ingredients.
Low-Waste Menus
Chefs are increasingly finding unique uses of ingredients to help reduce food waste as well as costs. Unilever's report suggested a rather simple, slow-cooked pork belly with a cauliflower puree, for example.
Time-honored techniques like fermenting, pickling, and curing not only extend the life of ingredients but can also create complexity of flavors, the report noted. Efficiently planning the workflow in the back of the house can also considerably reduce food waste.
Modern Comfort Food
While today's consumers seek familiarity in dishes that inspire nostalgia, they also want reimagined combinations. That can be accomplished by combining multiple classical concepts to create something new or by applying techniques that highlight textures of the dish. Giusseppe Buscicchio, an executive chef from Italy, has earned acclaim for his vegetable charcoal and saffron tortellini, which features hearty, slow-cooked beef, with mortadella Bolognese and Parma ham.
"Diners love to rediscover those dishes they know well in a guise [reminiscent] of the past but with the reinterpretation of possible ingredient combinations, cooking methods and, above all, presentation," Buscicchio told Unilever.
Published By: The Food Institute