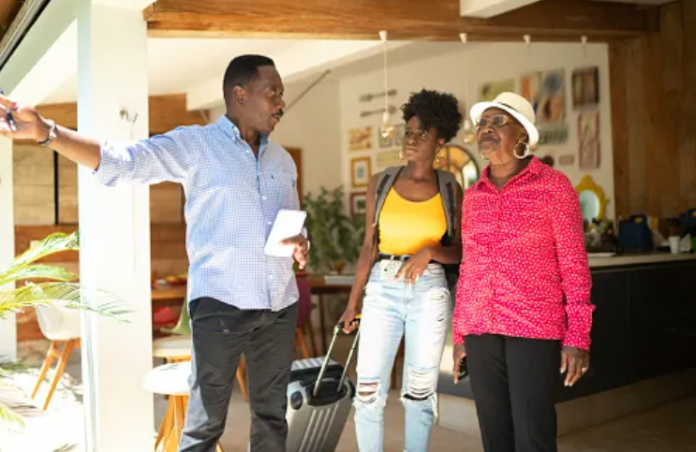 Tripadvisor has recently announced that it is launching relevant and meaningful guidance for hospitality businesses and travelers. According to the travel guide company, this new business is listing works to make its platform more inclusive of diverse communities using its influential website and app. The new listing aims to celebrate diverse voices in hospitality businesses in the United States and Canada.
The platform states that the self-identification tool was rooted in insights shared by accommodation providers and restaurants. They overwhelmingly indicate that businesses on our platform will use the new functionality.
Tripadvisor reveals that 39% of all business owners surveyed said that the ability to showcase identity attributes on a listing page is important. They also said they would take advantage of the functionality to showcase identity attributes on their business listing page.
"Representation is extremely important to the millions of businesses listed on our platform — and to the hundreds of millions of travelers and diners they serve," said Kanika Soni, Chief Commercial Officer, Tripadvisor. "Enabling hotels and restaurants to celebrate their diversity is yet another way we deliver helpful guidance to those eager to support these businesses when visiting Tripadvisor."
See below for the details:
The List Of Self-Identification
Asian-owned
Black-owned
Disability-owned
Hispanic/Latinx-owned
Indigenous-owned
LGBTQIA+-owned
Veteran-owned
Woman-owned
How to Identify Your Business
A business owner or operator can claim their listing on Tripadvisor, giving them access to free reputation management and brand-building functionalities like:
. Customization of business listing details, uploading owner and operator-approved photography.
. Ability to join the conversation by enabling operators to respond to reviews and access free tools to generate more feedback for their business.
. Access to key insights to help owners or operators analyze — and build on — their business performance.
. Finally, any claimed business located in the United States or Canada that wants to self-identify can easily access and select any relevant attributes in their Management Center, and their business listing will reflect that information for millions of travelers or diners to see.
The Owner Identity Attributes
Hotel and Restaurant owners in the United States and Canada can now highlight identity attributes that will be showcased on their Tripadvisor listing page. Currently, within the Management Center experience, hospitality business owners in these regions can select any of the attributes listed above.
Providing owner identity attributes is entirely voluntary and is only available to US- and Canada-based businesses. Tripadvisor informed that it does not verify the accuracy of this information.
Knowing if one of these attributes applies to your business
Tripadvisor says that If 51% or more of your business is unconditionally directly-owned and controlled by a person or people who identify as a member of one or more of the identity attributes outlined above, you should select that or those attributes.
This criteria applies to individual owners, individual franchise owners, as well as to ownership groups of franchised chain hotels and restaurants.
Adding an attribute to your business
Any registered owner in the United States and Canada can add an owner identity attribute to their Tripadvisor listing page via their Management Center.
Within the Management Center, under the "Manage Listings" tab, you will see a new option called "Business Identity Attributes."
Upon selecting that, you will have the option to click one or more of the attributes Tripadvisor is offering. Upon selecting, the attributes will appear on your Tripadvisor page within 1-2 business days.
What if you no longer wish to display an attribute on your profile?
Providing owner identity attributes is entirely voluntary and can be edited any time within the Management Center.
Published By: Yahoo!news