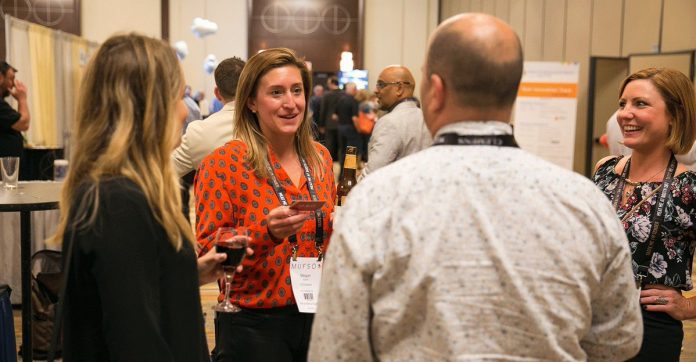 Inspiration, connection and good eats await in Denver this October
The countdown is on: MUFSO heads to Denver in just over a month. Now in its 60th year, the MUFSO conference is the place for restaurant executives to connect, advance partnerships and get cutting-edge business ideas.
This year's show will be held Oct. 14-16 in the heart of downtown Denver, where attendees will have the chance to explore the city's vibrant restaurant scene, network with fellow attendees and hear expert speakers on such issues as minimum wage, the gig economy, CBD regulations and customer loyalty. They'll also get a chance to sample dishes from emerging brands and award-winning local chefs, and hear from CEOs of some of the country's biggest brands. Get more info and register to attend at MUFSO.com. Here are eight things you won't want to miss.
MUFSO sponsors:
Kitchen Hero Cookoff Sponsor: Texas Pete 
Presenting Sponsors: Shift4 Payables, Shift Pixy, QU and Valyant AI
Norman Award: Pepsi
Sponsor Partners: 505 Southwestern, Appetize Technologies Inc., CardFree, Cameron Mitchell Restaurants, Compaction Technologies, Daiya, Exponential Interactive, Greenberg Traurig, J.R. Simplot Company, MomentFeed, New Mexico Department of Agriculture, OpenTable, PACO Collective, Tundra Restaurant Supply, Upshow, Royal Cup Coffee, V&V Supremo and Ventura Foods
Presented by Nation's Restaurant News, the 60th Annual MUFSO Conference brings together the restaurant industry's top leaders to share business insights that are laser focused on moving the restaurant industry forward. MUFSO is scheduled for October 14-16, 2019 at the Sheraton Denver Downtown. For more info visit www.mufso.com. For sponsorship/exhibit information contact monique.monaco@informa.com.