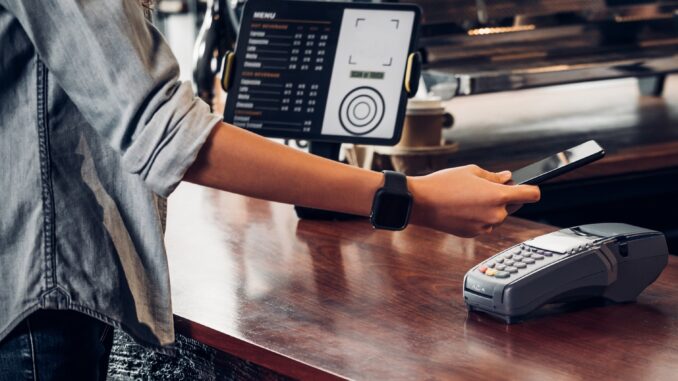 Technology has changed the way small and medium-sized businesses (SMBs), including restaurants, approach expense management. Once the domain of large corporations, the company credit card is now a powerful tool for SMBs, thanks to the tech innovation that has enabled features such as virtual card issuance, Just-In-Time funding, and transparent analytics. These features help provide peace of mind for employers and streamline expense management for employees.
For restaurants specifically, there are a number of unique challenges when it comes to expense management. Restaurants have a large number of consumers walking through their doors everyday while also navigating highly variable costs – making the total number of transactions much higher than other SMBs. In addition to volume and highly variable costs, staff attrition rates in the industry are significant, adding another layer of complication to expense management. In this complex environment, the need for flexible spend controls make restaurants the ideal business for a modern approach to corporate cards.
Why Restaurants Need Virtual Card Issuance & Spend Controls
One of the key features that the restaurant industry should look for in an expense management partner is virtual card issuance. The ability to issue tokenized cards in real-time allows for a more flexible approach to managing expenses. This is particularly important in the restaurant industry, where employees often have shifting schedules and may not be on the payroll for long periods of time. Virtual card issuance enables employers to issue cards quickly and securely, without the need for physical cards.
Spend controls are another important feature of modern expense management programs. By setting maximum transaction amounts, limiting the frequency of transactions, and restricting the merchants at which a card can be used, employers can empower employees to cover variable expenses like fuel, utilities, and supplies, while minimizing the potential for fraud. This feature is especially important in the restaurant industry, where high-volume transactions and high employee turnover can create opportunities for fraud.
Making Analytics & Risk Control A Priority
Modern risk control features are also a must-have for any expense management program. By leveraging machine learning to spot fraudulent patterns and provide real-time alerts, employers can proactively identify and address potential issues before they become a problem. This is especially important in the restaurant industry, where small-scale fraud can quickly add up and have a significant impact on the bottom line.
In addition to these core features, a modern expense management program should also offer transparent analytics. The ability to track and analyze spending patterns in real-time allows employers to identify areas where they can optimize spending, as well as potential areas of risk. This level of transparency provides peace of mind for employers and empowers them to make data-driven decisions that benefit the business as a whole.
Bringing it All Together
In conclusion, the company credit card is no longer just a perk for large corporations. Thanks to technology, it has become a powerful tool for SMBs, including restaurants, that want to streamline their expense management processes and gain greater control over their spending. Virtual card issuance, spend controls, risk control features, and transparent analytics are all essential features that the restaurant industry should look for in an expense management partner. By partnering with a provider that offers these features, restaurants can better manage their expenses, minimize the risk of fraud, and optimize their spending for greater profitability.
Published By: Restaurant Technology News