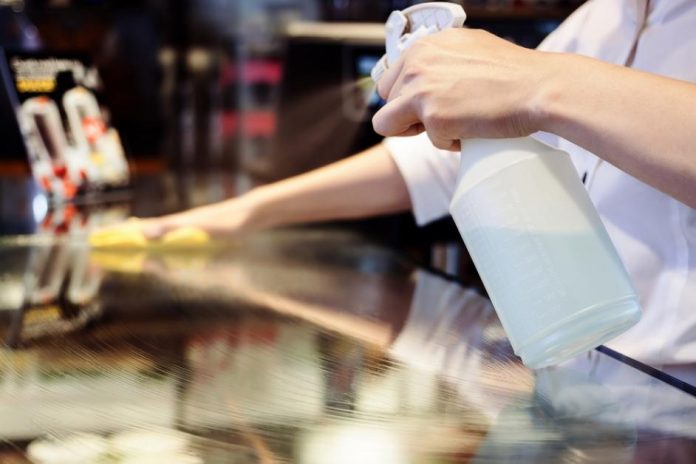 With many states giving restaurants the green light to open up, there is much discussion and debate about safety and well being. Top on every restaurateur's mind is how they can effectively protect their staff and customers so that they will not get  infected. The information out there is confusing, partly because there is still so much we do not know about the novel coronavirus and partly because of the lack of a centralized set of guidelines. There are multiple sources to refer to: the CDC report, the FDA guidelines and a whole host of documents produced by independent organizations like National Restaurant Association, José Andrés's World Central Kitchen, James Beard Foundation and the Food and Society Program at the Aspen Institute.

Sifting through all this will be time consuming and wearisome. Given that restaurant dining rooms have been shut for an extensive period of time, it makes complete business sense to want to open doors as soon as possible. Time is of commercial essence and restaurants need to act fast. Seeing the need for relevant and timely information, we have looked at the material out there and put together some of the most salient, valuable and recurring suggestions, focusing on Front of House operations. It must be noted that these are practical, generic ideas that have no legal basis. It is important to be familiar with the legal requirements and other relevant regulations of your state, ensuring that your restaurant is in full compliance with these.

As we already know so well, crowd control and managing numbers is fundamental in preventing the spread of the virus. It is vital to have a cap on the number of people in the restaurant at any given time and an efficient way of ensuring this is by accepting reservations only dining. Even more efficient would be if diners could pre-order, as this will remove delays caused by mulling over options and reduce the contact time between customers and staff (a valuable preventive measure for wait staff in particular). You could also consider implementing a maximum duration for each table to keep both the clients and revenue flowing. Limiting the number of people per group is also a must, with some guidelines recommending 4 and others 6 as the maximum.

Temperature checks are becoming standard procedure in so many public buildings and restaurants too could benefit from them. That said, staff need to be trained in dealing with those with fevers, learning how to politely (and even discreetly) refuse them entry. Recording of patrons' contact information would be valuable should contact tracing be required at a future date. Be mindful that some individuals may be wary of furnishing a restaurant with their personal details and it is important to establish the reason for collecting such data while guaranteeing that they will not be used for promotional or other business purposes.

In keeping with social distancing requirements tables need to be at least six feet apart. Adequate space for movement between tables must also be considered when reorganizing the layout of your dining room. Of course, this means a reduced capacity which will certainly have noticeable implications on your bottom line. There are alternative measures that could help you maximize the number of patrons without compromising safety (although many of these require infrastructure changes). The most talked about are partitions and booths. A physical protective barrier will facilitate closer seating and there is something to be said about the psychological sense of security that these visible divisions will provide to a customer.

Social distancing needs to also be facilitated in common spaces like waiting areas at the entrance and in bathroom queues. Make it a requirement to wear a mask in these spaces. See how best you can map out clear entry and exit pathways for bathrooms so that there is minimal contact between diners. Regularly sanitize and clean all surfaces in these spaces, maintaining a clear schedule for this.

In terms of cutlery and crockery, using rolled silverware rather than pre-setting a table could reduce possible contamination of these items. Even better would be to provide disposables, but the environmental impact needs to be factored in. Items that get passed around a lot, like bottles of sauce and jars of condiments need to be removed and replaced with suitable alternatives like small sachets. Since the aim is to minimize (and, if possible, eradicate) touch points, communal serving stations, like buffets, salad bars and beverage dispensers should ideally be temporarily shut down. Paper menus, chalk boards with a list of dishes, mobile apps, are all possible substitutes for traditional menus. If you prefer to continue with existing menu cards, then make sure they are sanitized between seatings. Switch completely to contactless payments and steer clear of cash and credit cards.

Do everything you can to safeguard your staff, especially those who are customer facing. Provide them with suitable protective gear and try to find ways to reduce the amount of interactions they will have with your patrons. Erect transparent partitions at counters. Take advantage of the technology available and digitize as many of the processes as you can. You need to strike a balance, ensuring that automation does not undermine the customer's dining experience (or rob your staff of their jobs, for that matter).

As important as implementing safety measures, is overtly demonstrating that they are being carried out. Your clients need to be reassured that you are doing everything you can to maintain good hygiene and sanitary standards. Ensure that your staff and environment are presentable, neat, and clean. Communicate the actions being taken both in-house and through other media. Place visible signage outlining protocols and acceptable behaviours for customers, adapting the details to match the space, be it waiting areas, tables, counters, or bathrooms. In short, you need to do all you can to make your precautionary practices obvious.

While it is a relief to be able to get establishments up and running again, we are still unsure of the impact the loosened restrictions will have. Given this uncertainty, it will not hurt to err on the side of caution. Do everything you can to keep your staff and customers safe – not only is this the socially responsible thing to do, it will also be a boon to business.