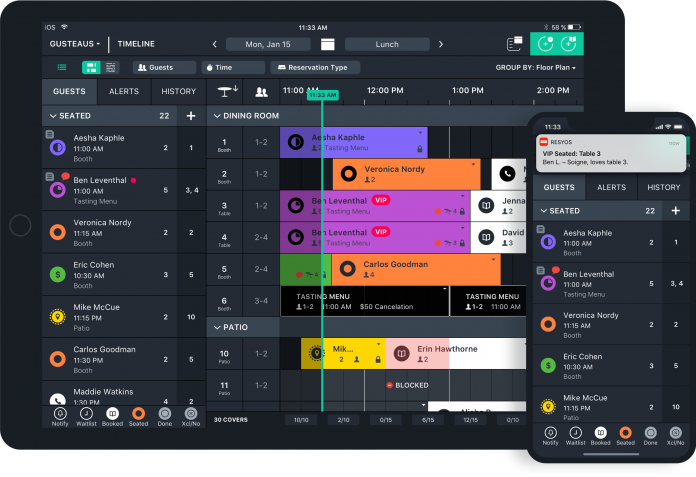 American Express has announced its interest in buying Resy, a leading digital restaurant reservation booking and management platform.
Resy, which offers a range of table management, CRM and booking technology suite for restaurants, has raised a funding of over $45 million recently. Resy helps restaurants offload inventory excess inventory and its reservation app helps improve dining experience of guests vastly. Resy is currently working with approximately 4000 restaurants in 154 cities in the US and countries giving access to more than 2.6 million diners per week.
American Express recently acquired personal travel assistant app Mezi, airport lounge discovery and booking platform LoungeBuddy, and Japanese premium restaurant reservation platform Pocket Concierge previously and last year they acquired a UK based dining reservation platform named Cake Technologies for $13.3 million. Their latest acquisition namely Resy is supposed to take place this summer according to sources.
Resy acquired Reserve, its competitors and established relationships across the restaurant industry. Their mission is to empower world's best restaurants using technology to envision the future of hospitality.
Resy offers consumers with trendy restaurant management solutions at an affordable price, which are designed to help restaurants increase revenues, and tables. It aims at giving the consumers an easy comfortable booking experience.
If Resy acquisition takes place during this summer, it will be the largest restaurant solution technology acquisition to date. The terms of the negotiation and if they will be charged or not, is yet unknown.