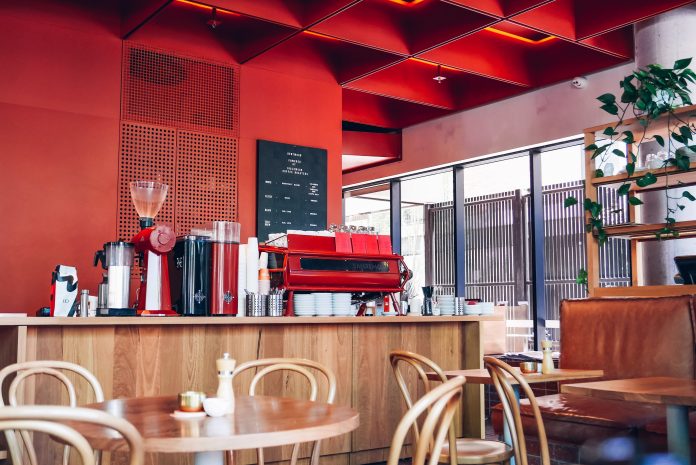 Dismantling systemic racism is a universal responsibility and the Black Lives Matter movement requires the support of everyone. The food and beverage industry needs to stand up for justice, provide financial assistance and overhaul discriminatory practices.

The Black Lives Matter movement has gained tremendous momentum in the last few weeks and has grown beyond standing up against police brutality to encompass the wider problem of systemic racism. Companies and organizations across America are being challenged to take up the cause. The food and beverage industry is no exception, with consumers demanding action and accountability. Restaurants, cafes and fast food chains are required to support the movement and assist them in palpable ways. Beyond this there is a demand for food and beverage establishments to review their own policies and put right any prejudicial practices they may be engaged in.

The interaction between consumers and F&B outlets has been carried out largely via social media. Platforms like Twitter, Instagram and Facebook have been used extensively by both parties and so the activity on social media presents a good barometer of the situation. From the point of view of netizens, silence on social media equals complicity. Refusal to speak out against injustice and discrimination is viewed as support for these. Thus it has become vital for restaurants, cafes, pizzerias and fast food chains to make a public statement about their stance on the matter of racism. And across the nation, F&B establishments have done exactly that, utilizing all their social media platforms and even their blogs to condemn racism and call for equality and justice.

However, it is not just about saying something; you have also got to say the right thing. Popeyes Chicken initially tweeted, "Popeyes is nothing without Black lives," but soon deleted this and replaced it with, "There's no room for injustice. We commit to strengthening every facet of our culture and policies to foster an environment where equality for Black people is a priority. We'll use our platform to support this movement." What is said online needs to directly address the issue of racism, with a public denouncement of discrimination and prejudice.

Social media posts are evaluated and critiqued. A positive public response can boost an F&B establishment's image and help appease customer concerns in these trying times. Take for instance Ben and Jerry's, who tweeted, "We must dismantle white supremacy," while writing on its blog, "What happened to George Floyd was not the result of a bad apple; it was the predictable consequence of a racist and prejudiced system and culture that has treated Black bodies as the enemy from the beginning." This has been warmly received by netizens who have been heaping praise on Ben and Jerry's. This sort of open and pointed support for the anti-racism movement vests respect in a company.

Unfortunately, not all F&B outlets have been met with such acclaim. Many companies have been called out for what has been perceived as hollow and empty posts. What is required is something more meaningful and tangible and, at this present moment, that is donations. This call to "open your purses" originated in a viral TikTok created by Adam Martinez. Be it to protestors' bail funds, anti-racism non-profits or black-owned businesses, there is a need for financial assistance. Companies, including restaurants, are being asked to make monetary contributions and, if possible, even match their own employees' donations.

The scathing criticism levelled against some organizations have shown that lending a voice to the Black Lives Matter movement or even donating money to the cause is irrelevant if that establishment is themselves discriminatory in its everyday dealings with customers and staff. McDonald's is an example worth examining. Its tweet naming the victims of police and racist violence, "They were one of us: Trayvon Martin. Michael Brown. Alton Sterling. Botham Jean. Atatiana Jefferson. Ahmaud Arbery. George Floyd." prompted an angry backlash from the twittersphere. The main reproof was that the fast food chain itself was guilty of practicing racism, specifically by way of low wages and not providing sick leave for their black employees. To go beyond mere lip service, the policies and practices of all F&B establishments need to be revamped and made equitable. Internal prejudice must be dealt with and corrected first.

A good business is no longer simply about an amazing product or competitive prices. It has to do with creating a brand that is well respected  and the way to earn a contemporary consumer's respect is to be fair and equitable. This means that, at a very basic level, everyone, customers and staff, need to be treated in the same manner, regardless of  race, religion, gender, sexuality or any other factor that has the potential to divide. The food and beverage industry must take concrete action and heed the current calls for an end to discrimination. 
References:
https://www.eater.com/2020/6/12/21288501/mcdonalds-starbucks-respond-to-black-lives-matter-george-floyd-protests