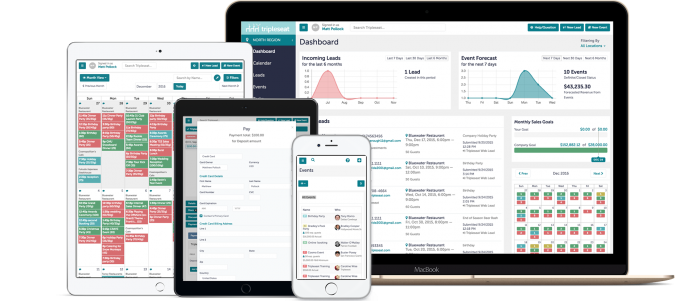 Tripleseat announced its strategic partnership with Restaurant365 bringing new features to the users that already have access to the technology in accounting, budgeting, financial reporting and employee management. Restaurant365 users can now benefit from new event management solutions that will further streamline their processes.
Tripleseat, one of the leading sales and event management platforms, specialises in reaching hotels, restaurants and other unique venues, simplifying the planning processes and increasing event sales. Integrating Restaurant365 with its capabilities, brings in that extra support to restaurants that need the added boost to run smoothly and effectively with a higher focus on the strategic decisions surrounding revenue growth, customer loyalty and branding.
Since its inception in 2008, the Tripleseat platform has reached a plethora of venues, helping them book over 3.5 million events while capturing $10 billion in event leads. The company takes pride in reporting that over 40,000 event managers use their product to book and plan events for their clients.
Tripleseat's initial venture to integrate its capabilities with a comprehensive event management platform brings venues of all forms and sizes, success within the boundaries of event and catering departments. Simplifying the complexity of processes, while allowing owners to stay ahead of the competition, with higher customer focus.
With its offices in Irvine, California and Austin Texas, Restaurant365 leads a cloud based, all-inclusive restaurant management solution, with restaurant accounting at the heart of its services. Closing a $20 million in Series A financing with a minority investment in January 2018 and then second &19.5 million in Series B financing with BVP in February 2019, the solution provider is currently working its way into greater heights, expanding its team and increasing focus on further development.
For more information about this partnership, please visit info.tripleseat.com/restaurant365. Details about Tripleseat's partnerships and integrations are available on the marketplace site.