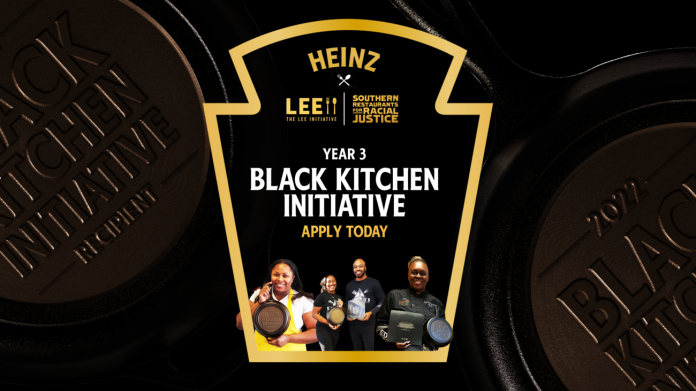 In partnership with The LEE Initiative, a nonprofit organization that creates and implements programs to address diversity and equality issues in the restaurant industry, along with Southern Restaurants for Racial Justice (SRRJ), a coalition of bakers, chefs, manufacturers, and restaurateurs that raises funds for Black communities in the South, Heinz recently announced the start of its Black Kitchen Initiative.
The renowned food brand, which has been in business for more than 150 years, recognizes the critical way that Black-owned food companies in America continually shape the nation's culinary culture.
Megan Lang, director of Brand Communications at Heinz, said in a press release:
The Heinz Black Kitchen Initiative aims to celebrate and preserve the legacy of Black food culture by helping to break down barriers that keep Black voices and cooking out of America's culinary space.
ADDITIONAL RESOURCES
The program celebrates the additional investment of $1 million in grants to Black food business entrepreneurs across the country, bringing the brand's total contribution to $3 million over the past three years.
The grants seek to preserve and enhance the legacy of Black-owned food businesses by providing much-needed financial assistance.
"We're proud to continue our partnership with The LEE Initiative and SRRJ. We've heard from past recipients just how impactful the grants have been in supporting their businesses across the country, and we are thrilled to provide another $1 million in grants in 2023," added Lang.
FOSTERING BUSINESS SUCCESS
Highlighting how in 2023, Black restaurants, food spaces and chefs continue to face serious financial obstacles and inequity in access to capital, Heinz Black Kitchen Initiative grants help to foster long-term business success.
The association revealed the results of a recent report highlighting how 37% of African American small business owners had difficulty accessing new capital and financing, 14 percentage points higher than their non-African American peers.
"Through our partnership with Heinz and SRRJ, we're elated to have the chance to uplift so many talented business owners across the country and to empower diverse entrepreneurs in the hospitality space," noted Lindsey Ofcacek, co-founder and executive director of The LEE Initiative.