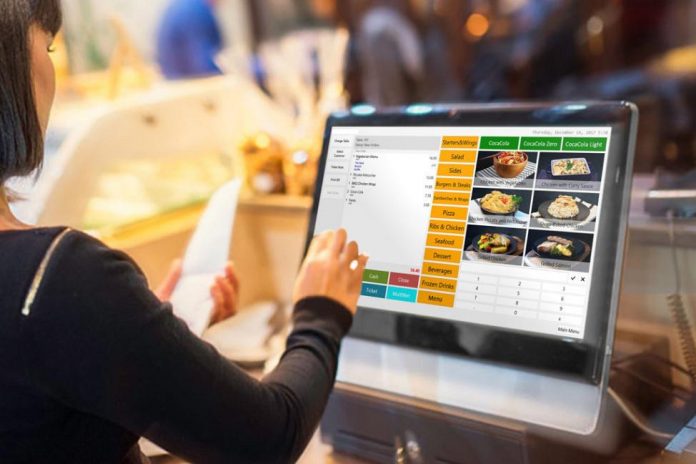 Introduction
Despite the upbeat growth figures, the reality of the situation is that most restaurant operators are under more pressure than ever to improve financial performance. Finding new and innovative ways to increase revenues, reduce operating costs and enhance the overall quality of the guest experience is top of mind for restaurant operators. Today's restaurant operators need all the help they can get when it comes to meeting the growing expectations of a technology-savvy, mobile-engaged population.
The fact that technology can improve and even fundamentally transform the restaurant-going experience is an important consideration for restaurant owners and operators to keep in mind. POS mobility also makes it possible to turn tables faster and serve more guests over the same period of time.
Increase revenue – Increase profitability – Reduce costs
Reduce food order placement time – Reduce payment processing time – Increase table turn rates – Improve staff productivity
Improve guest satisfaction and loyalty – Improve staff management and inventory control- Generate business insights – Meet payment compliancy – Reduce food waste
Mobility, flexibility and customizability are the hallmarks of next-generation restaurant management and POS solutions.
The following are just a few key concepts for decision makers to keep in mind when embarking on the journey to upgrade their restaurant management and POS solutions capabilities.
Personalization. – Increasingly, technology is enabling restaurants to interact with guests in highly relevant and personalized manner. This is a milestone development in the annals of hospitality innovation.
Mobile order placement. – There is a quantum leap in efficiencies that table-service restaurant operators can gain when servers place orders from a tablet directly to the kitchen printer rather than from a stationary terminal.
Technology and data integration. – The POS system needs to seamlessly connect with online ordering systems, guest-facing apps, kiosks, display hardware and inventory management and workforce management solutions.
The POS system needs to integrate with CRM, marketing and guest loyalty and rewards management solutions, allowing restaurant operators to gain a deeper understanding of guest preferences.
Workforce management. – Beyond making it easy to perform basic tasks like tracking employee hours and submitting payroll directly, some advanced systems have features designed to optimize labor utilization.
Inventory management. – Software that constantly monitors stock levels based on real-time sales data and provides for a consolidated way to submit purchase orders speaks to the future of restaurant inventory management.
POS data reporting and analysis. – Some restaurant management systems can even open a window into the future and predict financial outcomes based on such factors as dining-out trends and seasonal dish popularity.
Restaurant accounting. – The best of these solutions automates virtually all accounting-related functions, dramatically reducing the day-to-day workload of a restaurant's accounting department.
Buying Considerations.
Integrated platform capabilities that increase efficiency and effectiveness in unprecedented ways can make a colossal difference in terms of a restaurant's overall financial performance. Reducing overhead and increasing margins by even a few percentage points can sometimes mean the difference between success and failure for an eating establishment. Because every restaurant has its own distinct set of wants, needs and preferences as well as its own personality, some degree of customization may be desired in a restaurant management system. By analyzing data related to guests, inventory, menus, employees, suppliers and various aspects of the business, restaurant operators can generate all kinds of actionable insights. The best of these solutions aggregate labor data from the POS system, allowing it to be easily exported or pushed directly to an integrated payroll processing provider.
Must Ask Questions.
Does the solution offer flexibility in functionality, including data access and performance reporting?
What type of customer support is offered? Are there any extra costs? How quickly will questions be answered and problems be resolved?
How long will it take for problems to be resolved?
What is the total cost of ownership? Are there any "hidden expenses?"
What return on investment (ROI) can be expected?
What is the solution provider's track record of success?
To take full advantage of the management control of next generation systems, operators may have certain software configuration and customization needs that must first be implemented. Because not all POS data queries and reporting requirements can be anticipated in advance or be addressed with out-of-the-box dashboards, buyers should ask about customized reporting.
Decision makers should have clear expectations around customer support, problem resolution and the training that may be needed to get staff up to speed on the new system. The return on investment can be measured in terms of cost reduction, which is largely a function of increased staff productivity and resource utilization, and in terms of revenue growth.
Recommendations
Take full advantage of POS mobility.
Know your requirements.
Harness the power of guest data.
Focus on personalization.
With the evolution of POS mobility, restaurants have the opportunity to migrate servers from being food-order-taking-and-delivery-automatons to becoming full-fledged brand ambassadors. Any technology solution that can help restaurant operators better manage and improve the quality of their guest relationships is bound to be money well spent.
Reference: The 2019 Smart Decision Guide to Restaurant Management and POS Systems