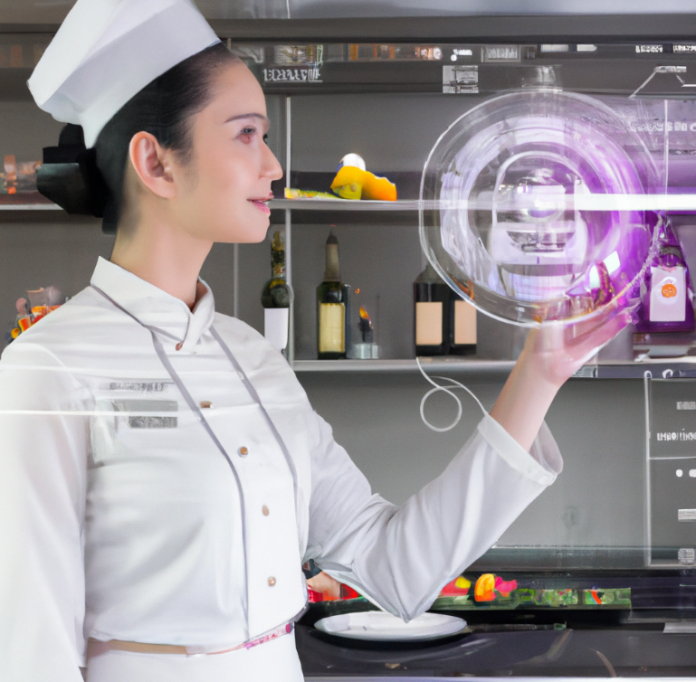 Generative AI has shaken the tech industry to its foundations. For the first time, Google's search dominance looks vulnerable, while ChatGPT has elevated Microsoft's Bing from second banana to sexy beta. Meanwhile, hundreds of new startups are creating vertically-focused SaaS offerings powered by OpenAI, and tech corporations, big and small, are evaluating how to jump on the generative AI bullet train.
In the food world, we have some early arrivers in spaces like restaurant tech software such as ClearCOGS and Lunchbox leveraging OpenAI to add additional functionality. On the content creator and influencer side, we're already seeing recipe creators and culinary pros tap into the power of generative AI.
But if you think the arrival of ChatGPT is the first AI with the potential to have a big impact on the world of food, you'd be wrong. In fact, over the past decade, we've watched as artificial intelligence has started to transform significant portions of the food world. Here are five ways AI has changed food over the past decade:
AI-Generated Recipes
Over the past decade, one of the most significant milestones for artificial intelligence in the world of food is the application of IBM Watson's general AI to recipe creation. About ten years ago, the Watson team figured it needed to do something besides beat human contestants on Jeopardy to demonstrate its AI's powers. Before long, Watson had its own cookbook of what IBM called 'cognitive recipes'. Eventually, CPG brands like McCormick partnered up with IBM to see how they could apply Big Blue's AI to their business.
Novel Food Discovery and Creation
Over the past few years, a new cohort of startups using AI to accelerate the discovery of novel food ingredients or plant-based recipes have emerged, causing ripples through the consumer packaged food market as they present a direct challenge to the more conventional – and slow – way in which food companies traditionally discover new food products. Over five years ago, companies like Gastrograph started to use AI to create predictive modeling around how different consumer cohorts may react to new food products, and more recently, we've seen a new generation of food companies like NotCo base its entire roadmap around AI-generated recipes for its plant-forward product lineup. On the novel ingredient discovery side, companies like Shiru and Kingdom Supercultures are using machine learning to find new ingredients that can help replicate the functional and taste properties of more traditional animal-based inputs.
Alexa's Personalized Meal Planning and Recipes
When Amazon showed off Alexa almost a decade ago, in late 2014, most thought it was a cool home-based voice interface for weather forecasts and kitchen timers. But Amazon's AI-powered virtual assistant helped launch a new way for consumers to do everyday things, including buying food and checking on that roast in the oven. But it wasn't long before Amazon started to help me automate and personalize our shopping lists, and eventually started to create personalized recipes based on our past behavior.
Computer Vision Is Everywhere
A little over two years after Amazon debuted Alexa, it opened its first Amazon Go store featuring its Just Walk Out technology. Powered by sensors and computer vision, the new storefront lets shoppers pick up things off the store shelves and walk out without going through checkout. Soon, a whole bevy of human-less retail startups emerged to offer grocery and convenience store operators platforms to create more friction-free shopping powered by computer vision. We also saw computer vision-powered home appliances enabling consumers to identify their food in the fridge or the oven. Computer vision has also taken off in the restaurant back-of-house for solutions that help reduce food waste and help optimize food inventory.
Food Robots
While robotics and AI are not always synonymous, many robots are deploying some form of AI to help feed us. Whether it's Google Mineral's farm robot modeling plant traits and phenotyping crop varieties or server robots dynamically mapping the layout of a restaurant dining room, we are seeing a proliferation of AI-assisted food robots up and down the food value chain.
As far as generative AI goes, we've only begun to see how it could change the food industry. Initial applications are more likely to be in restaurant marketing (like the image created for this post using DALL-E), operations, and customer service systems. But as the technology becomes more powerful and creative programmers figure out ways to integrate generative AI technology into their platforms, the impact of ChatGPT and similar AI systems holds massive transformative potential for the food industry.
Published By: The Spoon