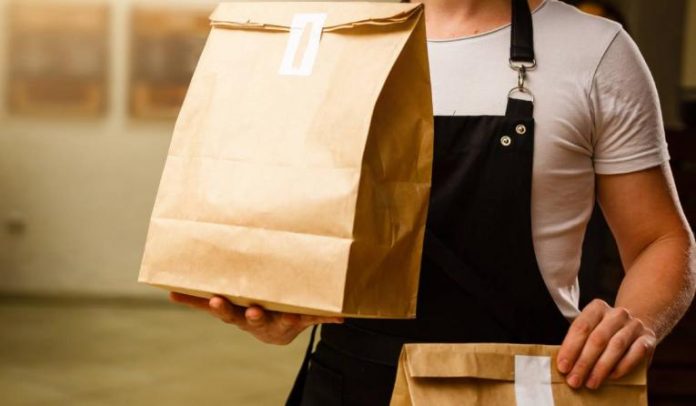 Artificial intelligence is no longer just subject matter for unobtainable science-fiction movies. These systems have become increasingly intertwined in our everyday lives, the restaurant industry included.
Whether it's predictive real estate analytics, suggestive selling on websites and apps, or automated voices through drive-thru, food and beverage concepts have spent years innovating with AI to better operations, reduce labor constraints, and improve customer service.
With the advent of ChatGPT, a program that allows users to submit information and receive an AI-generated response on any topic, a bigger microscope has been put on how society should approach these technological advancements. That includes us here at QSR, and our sister publication, FSR.
As we strategize ways to best use these new tools, we want to take readers behind the curtain of what AI is really capable of.
We are launching a brief online series called "QSR Magazine Asks AI …" in which our editorial team turns to AI for answers to the restaurant industry's biggest questions.
For the first edition, we instructed ChatGPT to "write a story on how to properly open a ghost kitchen."
*The above summary was written by a human.
Ghost kitchens, also known as virtual kitchens or cloud kitchens, have become increasingly popular in recent years. These facilities allow restaurants to offer delivery-only services without the high overhead costs associated with traditional brick-and-mortar restaurants. As more consumers opt for the convenience of online ordering and food delivery, the demand for ghost kitchens is expected to grow. Here are some tips on how to properly open a ghost kitchen:
Develop a solid business plan: Like any business, a ghost kitchen needs a well-thought-out business plan to be successful. It should include a clear mission statement, a detailed analysis of the market, financial projections, and a marketing plan. You should also decide on the type of cuisine you want to offer, the target market, and the location of the kitchen.
Choose the right location: One of the main advantages of a ghost kitchen is that it can be located in areas with lower rent and overhead costs. However, the location should still be convenient for delivery drivers and close to a densely populated area. It should also have easy access to major highways to facilitate the delivery process.
Invest in the right equipment: A ghost kitchen requires specialized equipment, including ovens, fryers, refrigerators, and other appliances. You should invest in high-quality equipment that can handle the volume of orders and ensure that the food is prepared to the same quality as in a traditional restaurant. Additionally, you may need to invest in software and technology to manage orders, track inventory, and handle payments.
Hire the right staff: While a ghost kitchen may not require as many employees as a traditional restaurant, you still need to hire the right staff to ensure the quality of the food and the efficiency of the operation. You should hire experienced chefs and kitchen staff who can prepare high-quality meals quickly. You may also need delivery drivers, customer service representatives, and other support staff.
Develop a strong online presence: Since a ghost kitchen relies solely on delivery orders, it is crucial to have a strong online presence to attract customers. This includes having a user-friendly website, a mobile app, and a presence on popular food delivery platforms such as Grubhub and Uber Eats. You should also invest in online advertising and social media marketing to reach potential customers.
Create a streamlined ordering process: A key advantage of a ghost kitchen is the ability to streamline the ordering process. You should create a simple and efficient online ordering system that allows customers to easily select their food, customize their orders, and pay online. The system should also be integrated with your inventory management system to ensure that you can keep track of ingredients and avoid running out of stock.
Focus on food quality: While a ghost kitchen may not have the ambiance and atmosphere of a traditional restaurant, the quality of the food is just as important. You should focus on using high-quality ingredients and preparing the food to the same standard as you would in a traditional restaurant. You should also offer a variety of options, including vegetarian, vegan, and gluten-free options, to cater to a wider range of customers.
Manage inventory and food waste: Since a ghost kitchen operates solely on delivery orders, it is important to manage inventory and minimize food waste. You should keep track of inventory levels and ensure that you have enough ingredients on hand to fulfill orders. You should also have a plan in place to manage any excess food and minimize waste.
Monitor and adapt to customer feedback: One advantage of a ghost kitchen is the ability to quickly adapt to customer feedback. You should regularly monitor customer reviews and feedback and use this information to improve the quality of the food, the ordering process, and the overall customer experience.
Published By: QSR