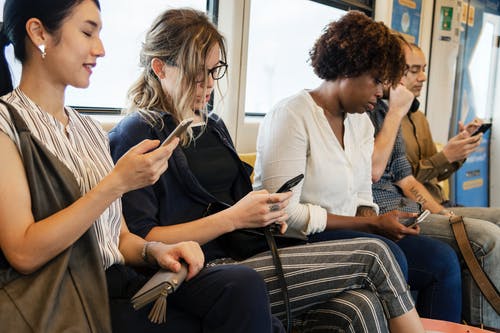 Smartphones and tablets are changing the way we live our lives. And, this on-hand technology has changed the way people find restaurants. Have you ever wondered how many customers use mobile devices to find restaurants, and more specifically, your restaurant?
According to the latest study from SinglePlatform and research firm Chadwick Martin Bailey, restaurants are the most searched industry by consumers through both mobile applications and browsers.
The study, compiled through the feedback from 1,497 consumers who own a smartphone, found that 81% of consumers have searched for a restaurant on a mobile app and 92% through a web browser in the last six months, outperforming other highly searched industries, such as entertainment, retail outlets, hotels, and personal services.
Further, 75% say they often choose a restaurant to dine at based on those search results.
This means your customers are mobile and actively looking. It is up to you to meet consumers halfway and optimize your website for mobile users and search engines.
Here are some more takeaways from that study that all restaurateurs need to know, especially in this digital age:
iPhone owners are more likely to search for a restaurant than other smart phone owners.
80% of consumers think it's important to see a menu before they dine at a restaurant
70% of consumers think it is important to be able to read the menu of a restaurant on a mobile device
62% of consumers are less likely to choose a restaurant if they can't read the menu on a mobile device
84% of consumers are likely to look at more than one restaurant before choosing where to dine.
So what is this telling us?
Users want an easy and seamless experience when they are in the Evaluation stage of the decision making process.
Customers want to be able to find the menu and view it without trouble.
They want to be able to find the address and phone number without having to search the entire site.
If ready, they want to make a reservation or place an order right then and there.
What can your restaurant do to meet these needs?
Set up and 'own' your business listing on ALL search engines. This includes the big ones like Google and Bing, but also Yelp, Better Business Bureau, Open Table and many more. This will ensure that your business information is properly indexed and able to be found by people searching for your restaurants information.
Make your website and it's files mobile-friendly. We cannot stress this enough. We are in 2019 people; customers of ALL ages have cell phones or mobile devices and are actively searching. Put yourself in their shoes: if you find a website on your phone and it's a crappy experience, you leave and never come back. That business is seen as less in your eyes. The same thing happens when users find your site and it doesn't render or function properly.
Allow for mobile reservations or orders.
We hope these facts and tips have inspired you to take a look at your own mobile experiences. Our world is increasingly more mobile and more things are being done on phones. Isn't it time restaurants catch up?
Serious about updating your Order Ahead Application? Check out the best Food Ordering Application Available to improve the power and effectiveness of your restaurant!