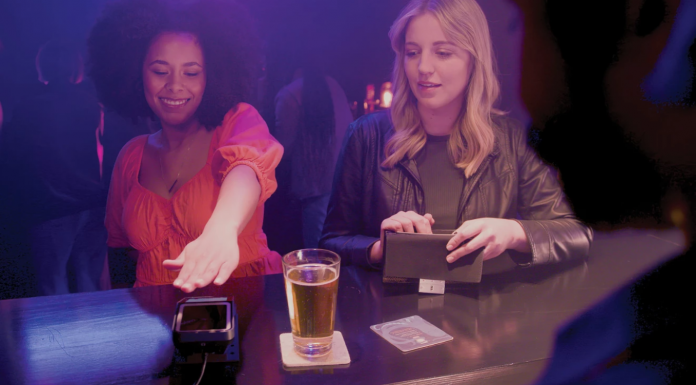 Attention all baby-faced twenty-somethings who regularly get carded buying drinks: You may soon face a new high-tech twist on the age-old right of passage in the form of palm-scanning.
At least, that's if Amazon has its way. According to the company, they've just added age verification to their Amazon One palm bio-authentication platform. According to a blog post about the new capability, customers enrolled in Amazon One can use age verification by uploading a photo of the front and back of their government-issued ID, such as their driver's license, and a selfie. Once signed up, customers will no longer have to show ID when buying drinks at participating outlets.
When in a store or drinking establishment, customers can show they are of age by hovering their palm over an Amazon One device. A "21+" message and the customer-uploaded selfie will appear on the screen. From there, the bartender confirms the photo on their screen is the same as the customer's and proceeds with the sale.
Bars and their customers might see the benefit of using Amazon's tech-forward solution, especially if it can mean shorter lines. Bars might also save employee resources otherwise dedicated to carding customers. That said, I'm not sure your local watering hole is ready to install a palm scanner just yet.
While some may also be leery of putting too much of their personal data into the hands of big corporate tech, my guess is digital natives who are ok with sharing info online might prefer the convenience of using bio-authentication methods like palm print authentication. Amazon is also quick to point out that they don't store users' driver's licenses in their system, and the IDs are verified by an ISO 27001–certified identity verification provider (ISO 27001 is an international standard for information security). However, they do store a copy of your palm information, which may still be too much for privacy-concerned customers freaked out about bio-authentication.
For those who are interested in getting palmed, you can check it out next time you catch a Rockies game, as Amazon has installed the age verification-enabled Amazon One In Coors Field at the SandLot Brewery and the Silver Bullet Bar.
Published By: The Spoon