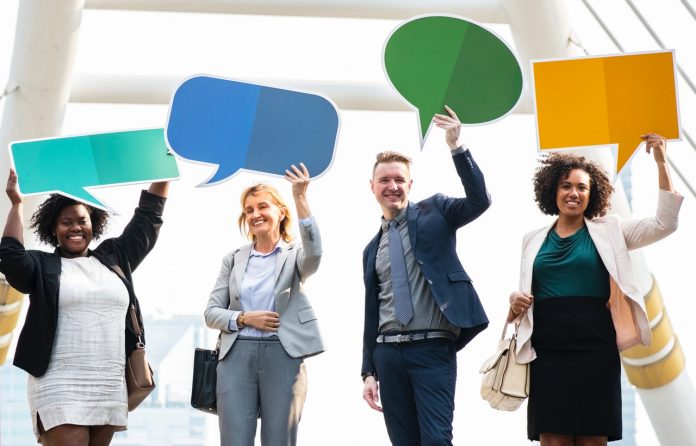 One of the most unnoticed labor trends in the past few decades has been the rise of "just-in-time scheduling," the practice of scheduling workers' shifts with little advance notice that are subject to cancellation hours before they are due to begin. Such scheduling practices mean that already low-wage workers often have fluctuating pay checks, leading them to rely on shady lenders or credit cards to make ends meet. Such consequences especially affect women and workers of color, who disproportionately fill these jobs.Source: Susan J. Lambert, Peter J. Fugiel, and Julia R. Henly, "Schedule Unpredictability among Young Adult Workers in the US Labor Market: A National Snapshot," July 2014 REAL LIFE. REAL NEWS. REAL VOICES.Help us tell more of the stories that matter from voices that too often remain unheard.
New research from three University of Chicago professors, Susan J. Lambert, Peter J. Fugiel, and Julia R. Henly, examines scheduling practices for young adults (26 to 32 years old). Many outlets have reported their finding that part-time workers face greater scheduling uncertainty than full-time workers: 39 percent of full-time workers report receiving hours one week or less before work, compared to 47 percent of part-time workers. But less attention has been paid to the race gap: 49 percent of blacks and 47 percent of Hispanics receive their hours with a week or less of notice, compared with 39 percent of white workers.
Non-white workers also report far less control over their hours. Lambert and her co-authors find that 47 percent of white workers have their hours set by their employer. By contrast, 55 percent of blacks and 58 percent of Latinos say their employer sets their hours. Only 10 percent of Latinos and 12 percent of blacks report being able to set their hours "freely" or "within limits," while 18 percent of white workers do.Source: Susan J. Lambert, Peter J. Fugiel, and Julia R. Henly, "Schedule Unpredictability among Young Adult Workers in the US Labor Market: A National Snapshot," July 2014
Hours vary widely from week to week for many of the young adults Lambert and her colleagues studied. They find that "among the 74 percent of hourly workers who report at least some fluctuation in weekly work hours … their weekly work hours varied from their usual hours by, on average, almost 50 percent during the course of the prior month." Such large fluctuations in hours also indicate large fluctuations in wages, which make life difficult for an increasingly debt-burdened overall population.
In a previous study Lambert and Julia Henly also found that unpredictable schedules increase stress and often disrupt a worker's family life. Using data from 21 stores across the U.S. they found that workers with unpredictable schedules reported more stress and conflict between work and family life. "Precarious scheduling practices are not isolated within a few organizations but rather reflect growing national and international trends," they concluded. As the world becomes increasingly globalized and labor com-modified, employees will be treated more like "factors of production" and less like people. Rather than a few egregious corporations, such practices are increasingly the norm in low-wage and middle-wage industries.
Rising toll
Just-in-time scheduling is an increasingly prevalent practice in two of the fastest-growing and deeply unequal sectors of the economy: retail and service. Both sectors disproportionally employ women and people of color. It's not a stretch to connect just-in-time scheduling to a broader war on women and workers which has been waged by the modern conservative movement.
Because most worker protections were passed before the influx of women into the workforce and were designed to exclude people of color, these groups are perfect targets for the anti-worker agenda. Because women and people of color are highly concentrated in low-wage service sector jobs (home health care, retail, fast food) that only recently started unionizing, they are even more vulnerable. Congressional Republicans have opposed pay parity for women, early childhood education and paid parental leave. Recent decisions by the conservative Supreme Court havedecimated unions in the highly minority- and female-led home health care sector as well as prevented women from getting necessary health care through their employers.
Low wages and erratic work schedules take an obvious toll on working families and workers of color. But they also affect the general economy. Research suggests that lagging demand may be holding back the economy because low-wage workers can barely afford necessities. Few can follow President George W. Bush's famous advice "go shopping more" or "go to Disney world" and thereby stimulate the economy.
Scheduling abuse compounds this problem by making work and wages subject to erratic swings. Sociologist Nancy Cauthen writes that, "Many low-wage workers are expected to work the day shift one day and the night shift the next and/or to be available seven days a week." Although the right likes to portray trickle-down economics as good for long-term growth, the literature suggests the opposite. By depriving workers of stable incomes, conservative policies actually stifle economic growth.
What's more, if the goal of such employers is to increase profits, there's good reason to curb these scheduling practices: Studies show that giving workers more control over their hours and their time actually increases productivity, while JIT scheduling increases turnover and decreases work satisfaction and loyalty. Managers, who are forced to juggle more workers, also work more hours.
The union movement — once a bulwark against the encroachment of employers — is still nascent in service and retail whereas it has deep roots in male-dominated sectors of the economy, such as manufacturing. The recent Supreme Court decision in Harris v. Quinn, which struck down the requirement for home healthcare workers to pay "agency fees," will only hold back unionization even further.
Federal protections for workers haven't been expanded since President Lyndon Johnson's Great Society programs and therefore haven't adjusted to the rise of women in the workforce. These protections also effectively excluded people of color; for instance, farm labor (made up of Hispanics) is still exempt from many labor protections. Thus, the U.S. is one of the only countries that fails to mandate paid maternity leave. The result is that all but 5 percent of pregnant women in retail are denied paid maternity leave — which forces on them a devastating choice between their job and their own health and that of their child. Women who do have paid leave get it through employers, so such policies are concentrated at the top of the income distribution.
The result is that many employees must adjust their family time to meet the demands of customers and employees. While many conservatives, such as Ross Douthat and Ramesh Ponnuru, talk about the importance of family and the working class, few support commonsense worker protections and none supports unionization.
Flexible or stable
The U.S. needs legislation to ensure guaranteed minimum weekly hours that will help regularize workers' pay. Rep. George Miller (D-Calif.) and Rep. Rosa DeLauro (D-Conn.) have introduced the Schedules That Work Act which would give workers the right to request a "flexible, predictable or stable" work schedule without retaliation. The bill stipulates that employers must detail upon employment the number of hours an employee can expect to work each week, and be given two-week notice before any scheduling change. The bill also requires that those who arrive at work only to find out there are no shifts available would be paid for four hours of work. Low-wage workers often travel long distances or pay for fuel only to arrive at work and be told they aren't needed that day. Sen. Elizabeth Warren (D-Mass.) and Sen. Tom Harkin (D-Iowa) have sponsored a Senate version.
Although Republican intransigence will make federal action difficult, there are other options. Some states have taken the initiative and passed "reporting time pay laws," which require payment for workers that report to work, even if they aren't needed. A stronger union movement, especially in the retail and service sectors, can also provide a counterbalance to the power of corporations and stem rising inequality. Service-sector workers receive a $2.00 an hour wage bump when they unionize, according to the Center for Economic and Policy Research, and are more likely to have health insurance and a pension plan.
Corporations should take note of the lower turnover and higher productivity that structured scheduling provides, just as social conservatives should look to the benefits for working families. Workers are taking to the streets, fed up with low pay and bad hours. The economy is hobbled by lack of demand. The push to laissez-faire, orchestrated by ideologues in D.C. is finally under siege by an inchoate mass of workers. As Karl Polanyi notes, the "laissez-faire economy was the product of deliberate state action," but "subsequent restrictions on laissez-faire started in a spontaneous way. Laissez-faire was planned; planning was not." Without these reforms, employers will continue to exploit low-wage workers, to the detriment of all.
This piece originally appeared on Al Jazeera.