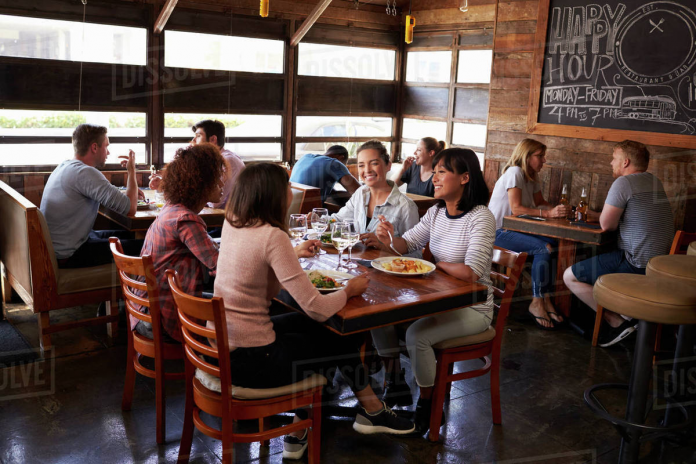 Self-ordering kiosks have grown to be a vital addition in the restaurant ordering industry. Despite not being a new addition, the popularity of the technology has grown immensely. Companies that have opted to incorporate self-ordering kiosks into their businesses have seen a steady increase in success, as the powerful features they offer can increase your customers' average ticket-size.
Features of Self-Ordering Kiosks
Up-selling and Cross-Selling: Pasta and Cheese. Burger and Fries. Kev's Red Beans and Rice. Tomatoes and Mozzarella. Butter and Corn. Some things just taste better together. Yet, often, many people forget that a simple add-on is all it takes to make their taste buds dance in delight. Or maybe they are unsure about what the perfect side would be. So how can you help your customers choose the best pairings? What can you say to convince them to try a combo or upgrade their meal? What is the best way to persuade them to order more to spend more?Self–ordering kiosks are your answer! The automated upselling and cross-selling prompts tempt your customers with even more deliciousness if only they pick a few extras. That is the secret behind increasing each customer's average ticket size.
Increase in Average Check Size: A self-ordering kiosk is a revenue-generating tool that you can easily install in your restaurant. Studies have also revealed that self–ordering kiosks have increased the average customer ticket size by 20% to 30%. Customers are highly likely to accept the add–ons that the kiosk suggests. That is because self-order kiosks can offer the perfect drink or a side that your customers are sure to love and which makes sense with their choices. The kiosk can also make them eager to taste different add–ons each time. It will help to keep customers coming back to your establishment.

Must Read: The 9 Reasons Your Restaurant Needs a Self-ordering Kiosk
Minimizes Human Error :The self–ordering kiosk is the best tool to cover the shortcomings of the counter staff. Your cashier or the waiter might forget to up–sell your products to customers, but the kiosk will never forget its duty to prompt your product range.Further, self – ordering kiosks are a perfect tool to control the customer's ticket and their meal. Normally, a waiter or your counter staff does not mention the price when upselling, so the customer has no idea about the total amount of the ticket. But, self–ordering kiosks show the total ticket amount with each add–ons, so that customers will not get shocked by an unexpected charge.
Comfort of Customizing Orders
A kiosk is also a tool that makes your customer feel at home when ordering their meal because your customer will feel comfortable when ordering from a self–ordering kiosk. For instance, if they want to add extra cheese or extra sugar for their drink, he or she will not feel judged by the counter staff. They can also take their time while ordering at a kiosk without feeling pressured to rush in fear of wasting someone else's time. This makes the customer spend more than they would when ordering at the counter.
Keeps Staff Comfortable
Self-ordering kiosks help to optimize your staff. Especially during peak hours, on Friday nights and on busy Saturdays you can reallocate your staff to areas that are falling behind by leaving the kiosk to take orders and process payments. This also helps you to increase your revenue by earning extra dollars from your customer. Therefore, it is good to remember that automated up-selling and cross-selling techniques are all about Increasing the customer's regular ticket size.
Wrapping up
It is clearly seen that there are many benefits that self-ordering kiosks provide for restaurant businesses. Despite it not being a new addition to the industry the popularity of kiosks has grown vastly over the past few years. If you want to see your business revolutionize into the new age of technology, this is your opportunity.