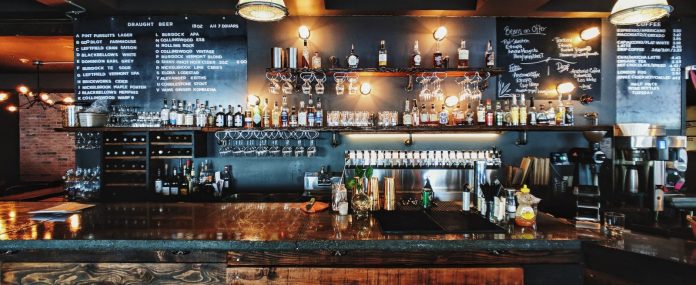 In a State of the Restaurant industry report, the National Restaurant Association sees a return to normal with predicted sales growth in 2023. Other top research lists how impactful the Super Bowl was for restaurants, the state of gift cards and top pizza cities.
A Return to Normal
The National Restaurant Association released its 2023 State of the Restaurant Industry report, which examines key factors impacting the industry including the current state of the economy, operations, workforce, and food and menu trends to forecast sales and market trends for the year ahead. The report is an authoritative look at the industry and its opportunities based on a range of national surveys of restaurant owners, operators, chefs, and consumers.
Key findings illustrating the industry's economic conditions include:
Growth will continue: The foodservice industry is forecast to reach $997 billion in sales in 2023, driven in part by higher menu prices.
Industry help wanted: The foodservice industry workforce is projected to grow by 500,000 jobs, for total industry employment of 15.5 million by the end of 2023.
Building on a Solid Foundation: For 70 percent of operators, business conditions have settled into or are on the path to their new version of normal.
Consumers want restaurant experiences: 84 percent of consumers say going out to a restaurant with family and friends is a better use of their leisure time than cooking and cleaning up.
Rising costs create challenges: 92 percent of operators say the cost of food is a significant issue for their restaurant.
Competition is heating up: In 2023, 47 percent of operators expect competition to be more intense than last year.
"The restaurant and foodservice industry is fueling the American economy. Our hiring rate and wage increases are outpacing the overall private sector, and this year our industry will contribute nearly $1 trillion to the economy," said Michelle Korsmo, president & CEO of the National Restaurant Association. "The 2023 State of the Restaurant Industry report offers an in-depth analysis of what's driving this growth and the tremendous opportunities for restaurant owners, operators, and team members who want to grow their businesses and expand their careers."
Pandemic Pivots Become Permanent
The temporary "pivots" developed during the pandemic — expanded delivery services, outdoor dining options, to-go alcohol offerings, and investments in technology — are the foundation of the industry's "new normal." At least 4 in 10 operators in each of the three limited-service segments — quickservice, fast casual, and coffee and snack — believe the addition of drive-thru lanes will become more common in 2023. For others, outdoor dining and alcohol-to-go are becoming table stakes. Across all six major segments, more than 9 in 10 operators plan to continue offering outdoor seating and the same number of operators are also likely to continue offering alcohol-to-go, if their jurisdiction allows it.
Despite widespread investment in technology in the last few years, the restaurant industry is still far from becoming a tech-centric sector. Most operators still consider their use of technology as mainstream rather than leading edge.
In 2023, many operators want to keep moving toward the edge, with more than four in ten planning investments in equipment or technology to increase front- and back-of-the-house productivity. These investments are anticipated mostly in the order and payment space, rather than automated systems or robots that prepare and serve food. Other operational takeaways include:
Among fine-dining restaurants that offered delivery during the pandemic, 79 percent added it for the first time; 8 in 10 of those plan to continue.
Two-thirds of adults say they're more likely to order takeout food from a restaurant than they were before the pandemic.
Off-premises-only locations are expected to grow in popularity; more than 4 in 10 limited-service operators think they will be more common this year.
69 percent of adults say they like the option to dine outside.
An Industry of Opportunity
The restaurant and foodservice industry added 2.8 million jobs over the past 24 months, bringing the industry total to 15 million at the end of 2022; however, the foodservice industry remains 400,000 jobs below pre-pandemic levels.
Most restaurant operators will be actively looking to boost staffing levels in 2023, while carefully balancing staffing needs with business conditions. Eighty-seven percent of operators say they'll likely hire additional employees during the next 6–12 months if qualified applicants are available. Key figures on the restaurant workforce include:
Between 2023 and 2030, the foodservice industry is projected to add an average of roughly 150,000 jobs a year, with total staffing levels projected to reach 16.5 million by 2030.
Only one in ten operators think recruiting and retaining employees will be easier in 2023 than it was in 2022.
The restaurant industry has long been the primary training ground for new entrants to the workforce and in 2022, nearly a quarter of jobs were filled by first-time employees.
58 percent of operators say using tech and automation to alleviate labor shortages will become more common in their segment in 2023; however, technology is generally complementary to human labor and primarily intended to enhance rather than replace workers in the restaurant industry.
Flexibility to Accommodate Rising Food Costs and All-Hours Dining
Demand for restaurant experiences remains strong among consumers who are hungry to connect over shared meals. Operators are taking creative cost-saving approaches to temper elevated expenses, including food, labor, occupancy, and utilities, by streamlining their menus. With the rise of remote work blurring traditional meal times, operators are focusing on new opportunities to entice customers at all hours with engaging offerings, including off-hours or slow-day value deals, flexible pricing, multi-course meal bundles, meal kits and subscriptions, apparel, and more. Meanwhile, many operators plan to add to their menus more healthier and nutritious meal options, eco-friendly items, and dishes tailored to takeout in 2023. Key data points on food and beverage trends include:
93 percent of operators say their restaurant's total food costs are higher than they were in 2019.
A majority of operators across all segments expect to keep their menus in 2023 similar in size to last year.
69 percent of adults say they are likely to purchase a meal kit (measured ingredients with cooking instructions), including more than eight in ten
Gen Z adults and millennials.
Eco-friendly business practices continue to draw consumers, especially millennials.
"As the restaurant industry adapts to a new normal, operators' ability to be flexible and diversify their operations is essential to thriving," said Hudson Riehle, senior vice president of Research for the National Restaurant Association. "With profitability under pressure, operators are launching new business models within the industry, re-engineering current concepts, and allocating more space to off-premises business in order to satisfy customers in 2023."
Click here to download the 2023 State of the Restaurant Industry Report, supported by SpotOn and Sage.
Toast's Restaurant Trends
Toast's quarterly Restaurant Trends Report includes Q4 data from selected cohorts of restaurants on its platform, which serves approximately 79,000 restaurant locations in the U.S.
Among the results:
Tipping culture is here to stay, in fact 48 percent of card or digital payment transactions at QSR restaurants included a tip – up 11 percent since 2020.
New York City dining is growing with transaction counts growing 10 percent YOY -Toast analyzed the average number of transactions per restaurant location in select metropolitan areas and NYC led the way with over 10 percent growth. Chicago, Seattle, and New Orleans were close behind at 9 percent growth. San Francisco only saw approximately 2 percent growth.
The average Valentine's Day dinner with food, drinks, and tip cost diners $121 in 2023. That's up more than 75 percent since 2018, but down slightly since 2022.
Delivery transactions on Super Bowl Sunday were up in every metro area Toast analyzed except for Philadelphia. The Salt Lake City metro area took the prize for food delivery though, increasing the percentage of its delivery transactions by 13 percent YOY.
And the Eagles may have lost the Super Bowl, but the Philadelphia metropolitan areas crushed the Kansas City metro areas in beers ordered. At an average cost of $7.19 a pop, Philly metro area restaurants on average served 109 percent more beer during Super Sunday 2023 than in 2022, while Kansas City metro area was only up 67 percent.
How Do You Stack Up?
The hospitality industry is booming, and event professionals are driving its growth. To gain insight into the event and sales management role, Tripleseat surveyed 125 customers working at restaurants, hotels, and unique venues to learn about salaries, experience, benefits, the average number of event bookings, costs, and more.
Here are some of the highlights:
The average annual salary plus commissions for event professionals is $72,000
Employers are making the right moves, as 41 percent of event professionals always feel appreciated at work
58 percent of event professionals reported having a team of 2-5 people, which often supports 2-5 locations
The average venue hosts more than 10 events per month at an average cost of $7,087
Dinner and happy hours rank as the most popular event types."
Read the full findings and tips to navigate your hospitality career in our 2023 Career Guide for Event Professionals handbook, which you can download here.
Calmer Seas Ahead
The U.S. foodservice industry has had a perfect storm of challenges over the past few years, the lingering pandemic, labor shortage, inflation, higher operational costs, and an increasing number of meals eaten at home. Still, pockets of growth indicate calmer seas ahead. U.S. commercial foodservice customer traffic to restaurants and other foodservice outlets ended 2022 flat compared to a year ago. Consumer spending at foodservice outlets was up 4 percent due to higher prices, reports The NPD Group*.
Retail foodservice, specifically convenience store foodservice traffic, was a growth area for the industry. Convenience store visits for prepared beverages and foods were up two percent last year versus the year before. Restaurant traffic, representing most of all foodservice visits, was down one percent in the 12 months ending December versus a year ago, with most of the visit losses from full service restaurants. Visits to quick service restaurants, representing 82 percent of total restaurant traffic, were flat last year versus the prior year.
Morning meal has been a bright spot for foodservice over the past two years, and restaurants and retail foodservice have contributed to the growth. The breakfast and A.M. snack period traffic to restaurants and retail foodservice outlets increased by two percent in 2022, over a double-digit gain in 2021. Restaurant morning meal visits were up two percent in the 12 months ending December compared to the prior year's double-digit increase. Traffic at the retail foodservice morning meal, most of which were to convenience stores, was up four percent last year, over a three percent gain in 2021.
The growth of technology-enabled ordering is evident in the popularity of digital ordering for carry-out. Digital ordering for carry-out has continued to grow since the height of the pandemic. Over the past three years, total restaurant digital orders for carry-out increased by 115 percent, and in the 12 months ending December, increased by 4 percent compared to the year before. Quick service digital orders for carry-out grew by nine percent in 2022 versus the prior year and have increased by 108 percent over the last three years.
Broadline foodservice distributors increased case shipments to commercial and non-commercial foodservice outlets by three percent, and dollars shipped increased by 17 percent in the 12 months ending December compared to a year ago. Commercial case shipments to restaurants and convenience stores were flat, and dollars shipped were up 13 percent compared to the year prior. Non-commercial broadline case shipments increased by 11 percent last year compared to 2021, with business and industry, education, lodging and casinos, and recreation being growth areas. 
Published By: Modern Restaurant Management