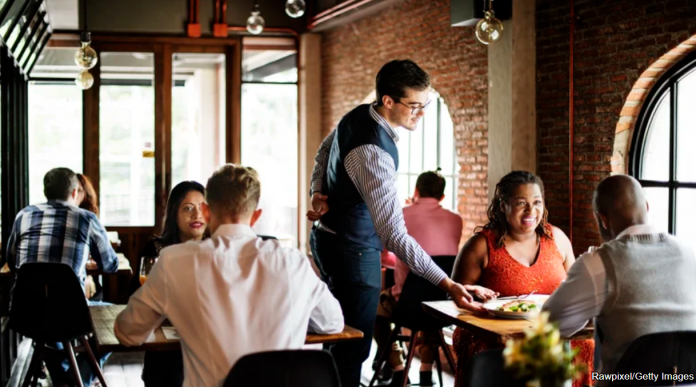 If you're a true foodie, then you fully appreciate a local food scene and understand how it fosters an environment for culinary creativity and diversity. Local restaurants are dialed into what appeals to their community and will constantly be introducing new dishes to keep their customers engaged. We all have our favorite local spot, where we know the servers and maybe talk with the owner on occasion; this intimacy and charm is mostly lost on chain restaurants.
Despite Americans' unwavering love of fast food, the data shows us that a growing majority prefer local restaurants. Not only do local establishments tend to be more gourmet, but most of us also prefer our money going to the local economy rather than some distant corporation. Of course, even a foodie can have a soft spot for a certain chain restaurant — we all do — but even the better ones focus primarily on consistency across their locations, which makes them static and stunts their culinary creations.
Some places have a buzzing local restaurant scene while others have been completely overrun by chains. This varies greatly across the nation. In general, we see U.S. chain restaurants dominating the south and the middle of the country, whereas cities in the Northeast and West lean more local.
One city, in particular, has gone the extra mile to ward off chain restaurants.
The Golden City
Darshan Revar/Shutterstock
The list is endless in terms of what makes San Francisco a special place, but what really makes it stand out is its great diversity and unique neighborhoods. This makes for a foodie's dream destination, from Chinatown to the Marina District, each neighborhood expresses its own micro-culture and food scene within. To preserve this, the city government bans restaurant chains in parts of the city or makes it challenging to acquire an operating permit.
As a result of these protectionist measures, San Francisco has the least amount of chain restaurants of any large U.S. city; nearly 95% of San Francisco's restaurants are local. (Not surprisingly, the city of sin, Las Vegas, claims the greatest number of chains.) To this day, you cannot find a Wendy's, Dunkin Donuts, Chick-fil-A, Arby's, or Dairy Queen within the San Francisco city limits. Heartbreaking for the die-hards who have to drive 20 miles to get their double stack and frosty! But glorious for food explorers who relish endless food options. Oakland and Berkley are only slightly behind San Francisco in terms of the least amount of chain restaurants, which makes the greater bay area a truly exceptional foodie destination.
The inspiring local vibes do come at a cost. Chain restaurants are often more affordable, and their lacking presence has turned some San Francisco neighborhoods into expensive dining hubs. Nonetheless, the city has an incredible local food scene because it has not caved into the chain takeover!
Published By: TastingTable