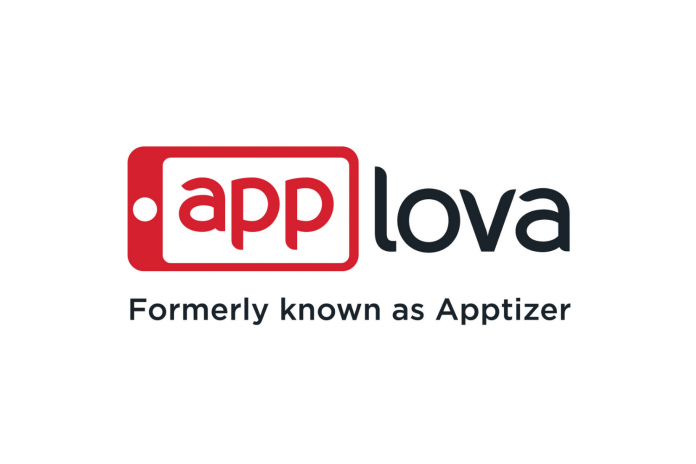 SPONSORED CONTENT
Apptizer recently announced the launch of their new company logo as part of the ongoing evolution of their company's brand. The new identity had to satisfy all of the existing expectations of what their original mark stands for, while simultaneously moving the brand forward.
Applova is the new branding and one of many parts of their transformation. It helps to strengthen their purpose of existence: To Empower, Grow and Redefine businesses of all sizes to achieve more.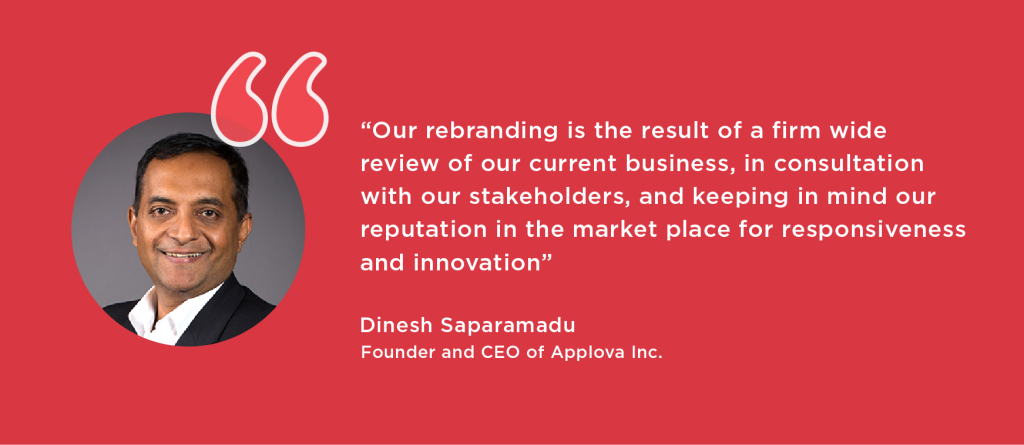 Their refreshed logo and brand convey the continuous evolution and expansion of the business, and proudly display the characteristics they want to communicate to their stakeholders about the brands. Applova new positioning leverages and incorporates the strengths and values delivered through each of their businesses.
LinkedIn | Twitter | Facebook | Email | Youtube
Who they are
Applova Inc. specializes in creating Online Ordering Platforms, offering Mobile Order Ahead Apps and Self-Service Kiosks, for small and medium-sized businesses. A team of thought leaders with diverse backgrounds and experience—from information technology and building technology platforms to business strategy and development—guide and support the management and growth of Applova, and shape Applova's Mission to create elegant, intuitive platforms with cutting edge solutions that empower businesses to achieve more.
What they offer
Applova brings the latest technology to businesses enabling them to have an online presence and to help them develop their business to its full potential. They integrate with smart point-of-sales and payment processors to provide an integrated bundled offering. Their self-service kiosks and mobile order ahead apps can be customized and branded, yet cost a fraction of a custom-built application website and require no technological expertise, or ongoing in house IT support. With added capabilities such as personalized loyalty programs, the ability to update and change menu items and pictures in real time, and ownership of their customers' ordering data, we turn payment processing systems into smart devices for restaurant businesses.
By providing businesses from small to mid-size, the ability to offer their customers convenient and customized ordering (both in the store and online), online loyalty programs and incentives, increasing sales, and provide them with access to valuable analytics. Applova level the playing field, allowing all businesses to compete with the giants of the industry.
Why they offer
Founder and CEO Dinesh Saparamadu created Applova with the vision of giving small and medium-sized brick and mortar businesses an opportunity to transform to be a part of the digital revolution in a cost-efficient manner. By creating an affordable, elegant, intuitive and easy-to-use platform, Applova empowers brick-and-mortar Cafés, Food Trucks, Casual Dining Restaurants and Pizzerias to reach their customers and potential customers through the internet, thereby gaining the same economical advantage that large companies have by being online. In short, with Applova's cutting edge solutions, they give midsized companies a technological advantage and create a level playing field.
How they work
Their core values shape everything they do, from the products they create to their interaction with businesses, suppliers, re-sellers, and merchant level sales representatives. Applova is committed to making a user-friendly, affordable product that offers solutions for the problems businesses face.
They aren't just trying to sell a software; they focus on supporting Payment providers, Point of Sales providers, Hardware providers as well as eCommerce providers. Out of the box, solution comes bundled with many payment providers, smart terminal platforms. With a laser focus on five cultural values, they deliver a quality product that will revolutionize the way mid-sized businesses to do business, along with incomparable customer service.