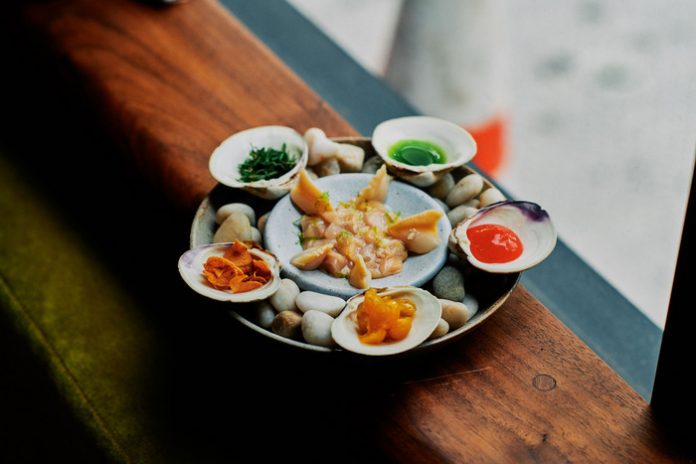 Americans talk about work-life balance in Europe the way some people talk about what it would be like to win the lottery. It would be nice to have 35-hour workweeks like the French, August vacation like the British and the Italians, and real quality of life as in most parts of Scandinavia, but that could never happen. Not here.
When chef Flynn McGarry temporarily closed his restaurant, Gem, in June he felt similarly. "I hadn't left New York for more than two days in almost three years," says the 20-year-old chef. "And I had reached this point where I was having the equivalent of writer's block." McGarry and the restaurant's staff had fallen into something of a routine, which is good for business, but, McGarry thinks, bad for creative growth.
"The best way to push the restaurant forward and adapt was to actually take some time off and be able to get some perspective and think about what I want out of the restaurant," McGarry explains. "It's very hard to implement change when you have service five nights a week."
So on June 26, McGarry closed the tasting-menu restaurant and set off on a journey that reads like a Travel & Leisure feature. New York to Los Angeles to Barcelona to Belgium to Copenhagen to Paris to London to Copenhagen to Martha's Vineyard and back to New York, with stints cooking at Carousel and Geranium along the way.
McGarry outside Gem (right) and a new Spanish prawn-and-ham dish inspired by simple meals the chef enjoyed in Barcelona. Christian Rodriguez.
It was a vacation, yes, but it also fundamentally changed parts of how McGarry plans to run Gem from now on. For one, the restaurant will only be open four days a week (Wednesday through Saturday), a move inspired by Denmark's Geranium. (Accordingly, the price of dinner is now $200, up from $155.) The chef is also leaning more heavily on what's simple and comforting as opposed to the "technique heavy" fare that led so many publications to call Gem "ambitious," "nuanced," and "lyrical." A dish featuring Spanish prawns and ham and another with pickled mackerel, fresh cheese, and pickled young ginger were inspired by the unfussy meals he had in Barcelona between siestas.
McGarry will also lean more heavily on seafood, which he believes is one of the Northeast's greatest assets. "We're getting fish coming in that still haven't gone into rigor mortis," he says, referencing a new grilled albacore dish featuring a tomatillo-spiced bagna càuda and clam tartare with three types of clams and five different toppings presented in shell halves. Overall, McGarry says he will stick to putting out 12 to 13 dishes per tasting versus the backbreaking 16 dishes he was serving before.
But more than anything, McGarry believes this version of Gem will represent how restaurants should be run. "I think when you come and eat now versus before, the experience will be more genuine," he says, adding that for the first time he'll actually be able to tell guests where the inspiration for each dish came from. "There won't be any clouds of what I think people want from me or what I think New York wants. It's now just what we want to do, what I want to do."