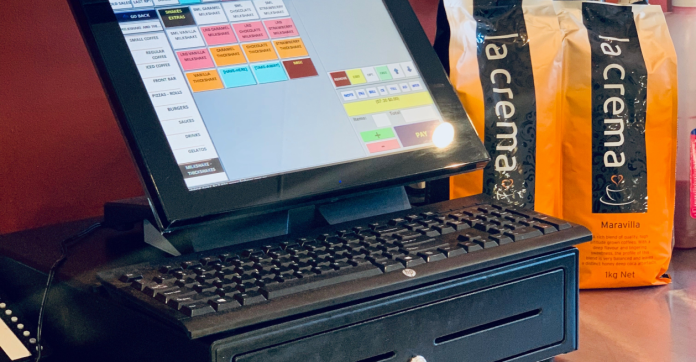 In pre-pandemic times, the discussion among restaurateurs was whether or not to adopt an online ordering system. The coronavirus pandemic provided a definitive answer to this debate – a loud and resounding yes. The uptake of online ordering has been so widespread over the last three years that it is now difficult to find a restaurant that does not offer online ordering especially as online ordering helps boost a restaurants profit.
There has been plenty of research published on how online ordering drives greater revenue. Yet not every restaurant has experienced the much-discussed monetary growth. As with every sales tool, online ordering too needs to be optimized if it is to reap the desired fiscal results.
5 effective tips to increase profits with a restaurant online ordering system
Have a website and a mobile appRestaurant online ordering systems have two main channels – a website and a food ordering app. Your restaurant should offer both options to customers. When you have both a website and a mobile app, you will reach even more customers because you will cover the two primary consumer ordering preferences.
Offer both delivery and order aheadToo often restaurants limit their online ordering facility to delivery. However, statistics have shown that restaurants that allow customers to order ahead for takeout have seen a surge in up to 80% more orders per month. Customers who are in a position to pick up their food don't necessarily like to wait too long for it. They would much rather order in advance so that their parcels are ready when they arrive. When you open up the order ahead option to your customers, you are bound to have more orders.
Activate upsell and cross-sellPairings, add-ons and combos are all effective ways to increase ticket value. A noticeable purchasing trend is that customers are more likely to opt-in for these when ordering online than in person. You must activate the upsell and cross-sell options on your online ordering system, using data analytics to help you find the best match for upsell and cross-sell recommendations. With upsell and cross-sell you will see the value of each order shoot up by an average of 20%.Must Read: The Rise of Self-Ordering Technology in US Culture
Promote your online ordering system through discounts and offersSometimes customers need a gentle nudge to try out your online ordering system. Almost all of us find it hard to resist discounts and freebies. So, offers that are exclusive to your online ordering system will definitely push sales and rev-up your revenue.
Increase visibility through social mediaSocial media is now the channel of choice to market and promote a brand. A majority of diners, especially millennials and Gen Z, check social media when deciding on where to eat. Use your social media accounts to push your online ordering system. Post content that will tempt and tantalize – like photos of specials or videos of dishes being prepared. Make sure you direct viewers to your restaurant online system in each post to prompt them to place an order immediately.
Partnering with the Right Service Provider
Many restaurateurs just starting out on their online ordering journey find third-party delivery platforms the most convenient channel. However, this is not the most economically viable in the long-run. Third-party delivery services charge huge commissions that cut deep into your revenue, leaving you with little to no profits. They are an impediment to customer loyalty, thus presenting a gigantic road-block in your path to profits. The list of disadvantages goes on, but these two are enough to prove that third-party livery apps will reduce rather than increase your profits.
In order to reap the financial rewards of an online ordering system, you need your own website and custom-branded app. Find a service provider who will create both these. It is always a more economically prudent decision to go with someone who does not charge commission or whose fees are relatively lower. Twenty-four hour customer support is also essential, while a dedicated customer success team will aid you to swiftly boost your earnings.
Applova's customized websites and mobile ordering apps are economical and have proven to provide an ROI in a matter of months. Easy to set-up and use, they require no specialized technical know-how on the part of restaurant staff. The customer care team is available 24/7, while the customer success officers go out of their way to improve a restaurant's performance.
Take a look at Applova's offerings and sign up for an online ordering system today!
Published By: Applova