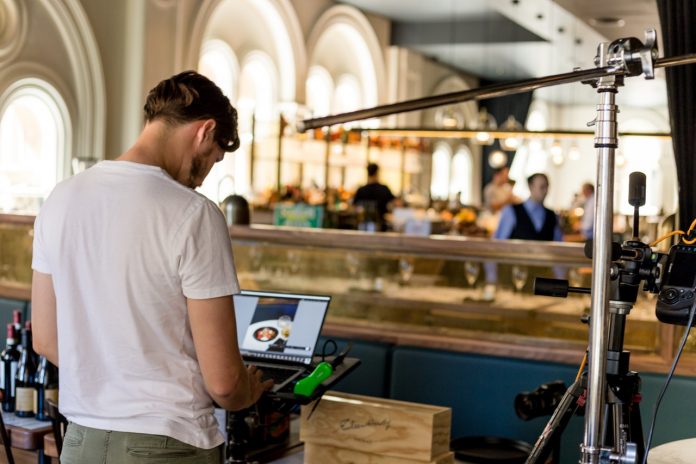 There's no doubt online ordering has revolutionized the restaurant industry. Led by third-party app services like Grubhub, Door Dash, Postmates, and Uber Eats, the industry saw its largest growth in five years in 2020 due to the COVID-19 pandemic, growing from 66 million American ordering $8.7 billion in food delivery in 2015 to over 111 million users and food delivery revenue in excess of $26 billion in 2020.
What are third-party apps? In the restaurant industry, they are companies that partner with restaurants to offer food delivery. Customers use the company's app or website to place their orders and make payments.
Thanks to these services, online ordering doesn't seem to be slowing down anytime soon. According to a report published by The Brainy Insights, the global online food delivery market is expected to grow from $167.54 billion in 2022 to $432.32 billion by 2030.
And with good reason. As consumers have found out, online ordering is easy and convenient, allowing them to peruse the menu at their leisure and get their favorite restaurant food delivered to their door.
And as restaurant owners have discovered, providing online ordering enabled them to survive and thrive during the pandemic and has proved to be good for business overall. Not only does online ordering provide a positive customer experience, streamline operations, and save on labor costs, but it also increases ticket sizes. Perhaps that's why 97% of restaurants now report using at least one online ordering platform and, on average, most use three platforms.
Of course, everything has drawbacks, and online ordering is no exception. While data breaches, cold food, and long delivery times during peak hours are a few negatives of online ordering, the biggest drawback is the hefty commission fees third-party apps charge restaurants—anywhere from 15 to 40%!
These steep charges, which eat into a restaurant's already-thin profit margin, have prompted many restaurant owners to switch from expensive third-party delivery apps to a commission-free online ordering platform (or use a combination of both). In fact, 30% of restaurant operators look for a modern POS that can take orders, handle payments, support a loyalty program, process online orders, track reservations, and more.
But online ordering has another valuable benefit that restaurants may not realize . . . and that third-party apps are taking advantage of—data!
Restaurant Data – The Hidden Benefit of Online Ordering Apps
Restaurant data may be the most important tool a restaurant has in its marketing toolbox. Why? Because collecting your customers' data such as their name, email address, and order history—including the types of food they usually eat, the times they're most likely to order, and whether they use coupons and loyalty points—provides valuable insight to help you retain and market to your customers. Given that most of your revenue comes from the most loyal minority of your customers, it pays to focus your marketing on them.
By using data collected from an online ordering app, you can build a restaurant database list and leverage it to do the following: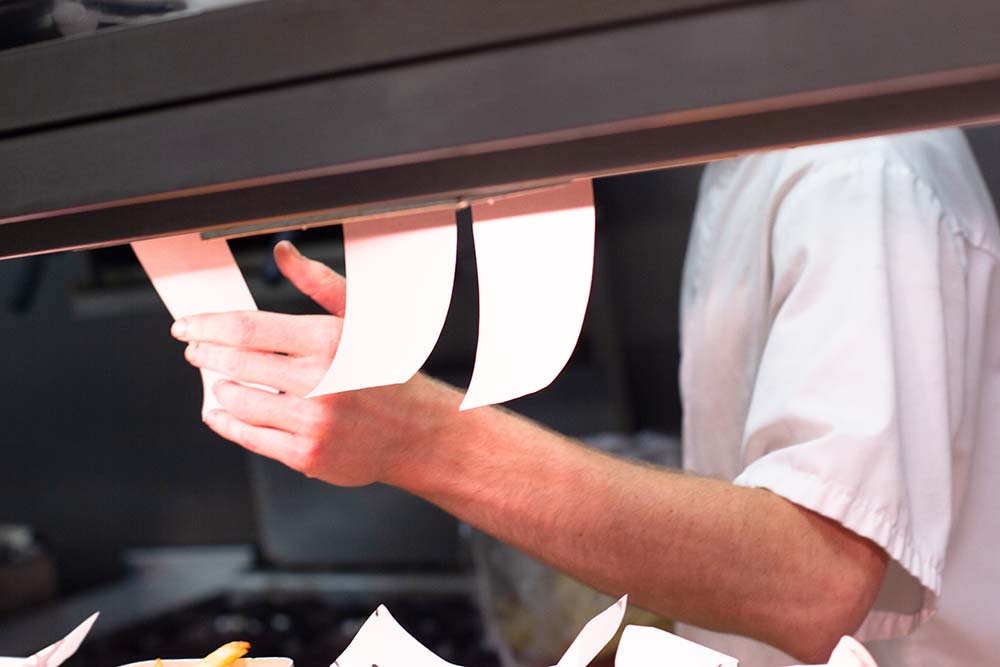 Who Has Your Data (and What Are They Doing With It)?
Unfortunately, using third-party online ordering apps usually means you aren't getting—or benefitting from—your customers' data. Instead, third-party delivery apps like Uber Eats and Grubhub withhold this data, blocking you from gaining valuable information regarding your loyal patrons and preventing you from forming relationships with potential customers.
Instead, they often use the data for their own benefit, exploiting the information gleaned from online orders to your restaurant to advertise other restaurants in their database to your customers and increase their own revenue. For example, let's say you own Hot Tamales, a Mexican restaurant, and you pay a commission of 20% to a third-party ordering app for every order they deliver. Many of your customers love to order tacos on Tuesday nights, which the third-party app knows from the data they've collected for your restaurant. They might use that knowledge to advertise to their customers that Manny's Tacos, your competitor, who pays the app 30%, is running a special on tacos on Tuesdays.
Not only are you losing out on the benefits of leveraging your data to increase your restaurant's business and sales through marketing, but you're also potentially losing sales to another restaurant that pays the third-party app a higher commission.
How Big Restaurants Are Leveraging Data to Stay Ahead
Restaurant industry giants like McDonald's, Starbucks, and KFC often stay ahead of the game in gaining market share by harnessing the power of technology. Such is the case with using data analytics. Businesses that use analytics to inform their business decisions see huge boosts to their profitability—an average of an 8-10 percent increase in profits across all industries. That's why many larger restaurants are increasingly becoming data-centric to cater to their customer's specific needs and drive business. And you won't believe the results!
McDonald's, for example, the world's most successful and extensive fast-food chain and a maverick in incorporating technology, is using data to gain valuable insight about their customers, tailor their marketing, and edge out the competition. By leveraging data, they had a consolidated revenue of $21.1 billion and $100 billion in systemwide sales, their highest growth in over a decade in 2021.
McDonald's is only one example. A whopping 92% of all top-performing restaurants offered mobile order-ahead and loyalty rewards programs or a combination of both to collect data and incentivize their customers.
Data Solutions for Small to Mid-size Restaurants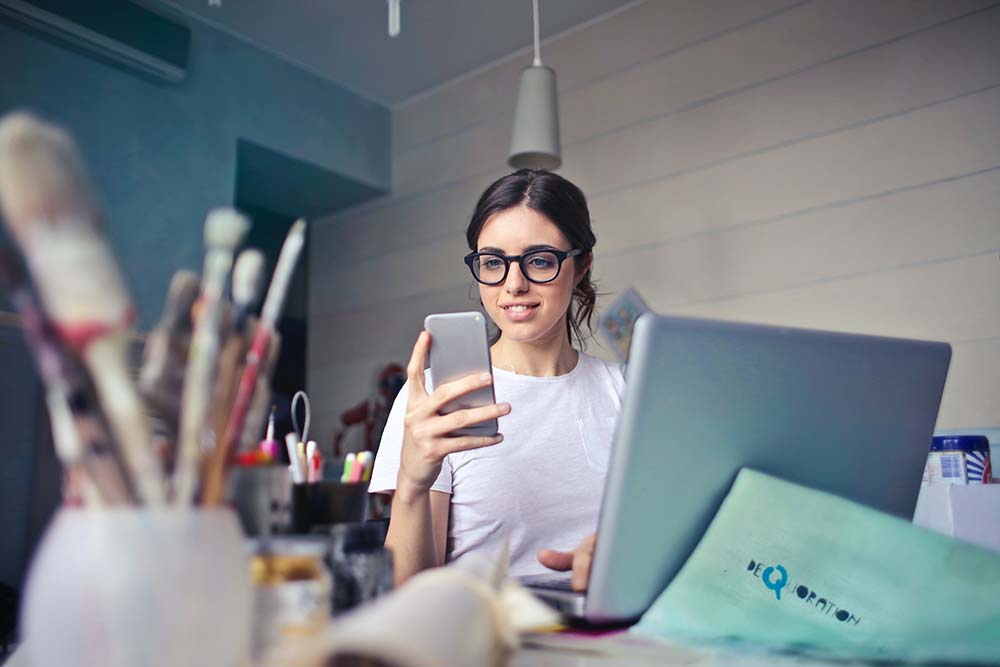 With a little research, restaurants can find affordable ways to implement their own branded, restaurant-specific online and app ordering systems to gather valuable data that will enable them to grow their business.
One solution is Applova, a customer-centric company that helps food businesses change their game by making complex technology available—and affordable—to everyone. Applova's web ordering and mobile order-ahead apps are commission-free with no hidden costs. Best of all, unlike third-party apps, they'll ensure your restaurant's data goes right where it belongs—in your hands.Must Read: 10 Reasons Your Restaurant Should Own a Food Ordering App
Applova's online ordering solutions also include the following top features:
Custom branded to the restaurant's business
Accessible through any device
Self-checkout through the mobile order-ahead app with debit/credit card
Incentivize customers with Applova's loyalty schemes (Digital stamp cards)
Custom/seasonal discounts with special promo-codes
Curbside-ordering and pickup
Radius-based delivery services
Social media ordering
Push notifications on the mobile app
Published By: Applova