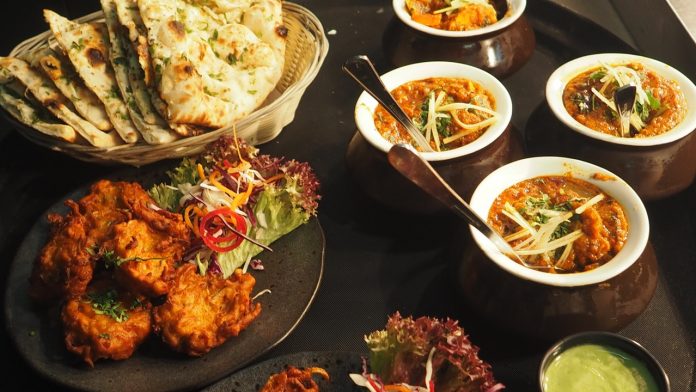 Steakhouse-quality beef is trending at lower-end concepts, too…
Consumers are demanding more from their beef: They want it to be better, they want to know where it comes from and they're willing to reward restaurants that comply with their requests.
Since McDonald's made the switch from frozen to fresh ground beef in its Quarter Pounders in 2018, sales of the signature sandwich have increased 30%, the chain said in June.
Related: Burger King Unveils Secrets of Sales
Taco Bell recently made moves to address another aspect of beef production by committing to a 25% reduction in the antibiotics used in its beef supply by 2025, joining a growing number of companies that are fighting the rise of antibiotic-resistant bacteria.
From quick-service chains like Taco Bell and McDonald's that are evolving to keep up with their younger category competitors, to high-end steakhouses where menu appearances of super-premium beef have become more common, to independent restaurants that are seeking unique products that will set them apart, operators are upping their beef game.
Shake Shack uses whole muscle, never-frozen beef for its burgers.
The beef industry has noticed, and responded with better product. From 2008 to 2018, the percentage of USDA Choice-grade beef production — the second highest grade, after Prime — grew from 56% to 71%, while production of Prime more than tripled, according to the U.S. Department of Agriculture's Agriculture Marketing Service.
"One of the overarching trends we're seeing is passion for quality," Alison Krebs, director for market intelligence at the National Cattlemen's Beef Association said. "[We're seeing] increasing volumes of top-end steak cuts like filet, tenderloin, and rib eye. Those cuts are seeing a stronger menu presence — and across the board, from casual to fine-dining, you're seeing higher volumes of these types of cuts being sold."
From beef grade and cattle quality to animal welfare and antibiotics usage, restaurants consider many factors when selecting and preparing the beef that they serve, and those decisions are largely based on the restaurant's positioning and customer demand.
For example, New York City-based quick-service burger chain Shake Shack has taken a quality-first approach to its beef from day one, which has shaped its image and customer expectations.
Shake Shack uses whole muscle, never-frozen beef from Midwestern Angus cattle that have never been administered antibiotics or growth hormones. Those standards have been in place since its second year of operation in 2005, when the chain officially banned the usage of beef treated with antibiotics or hormones.
"Our approach to beef quality fits in with our position to stand for something good," Jeff Amoscato, Shake Shack's vice president of supply chain and menu innovation, said. "We are always looking at how we can best procure, source and cook our beef. We work with different suppliers and communicate along all steps of our supply chain. We don't just leave it to the grinder to figure it out for us: We'll meet with the suppliers and visit the ranchers and feed yards to see what type of ranches the cattle are coming from."
One of the key decisions Shake Shack had to make in its early years was whether to use grass- or grain-finished beef. They ultimately went with grain-finished, because although grass-fed beef is associated with happier cows and more healthful beef, the grain finish gives the Shack Burger beef its juicy texture.
"Flavor and tenderness are important to consider," Amoscato said. "[Maintaining] our signature flavor profile is crucial."Evan Sung
Shake Shack looks "at how we can best procure, source and cook our beef."
But just because the bar has been set high from the beginning, does not mean Shake Shack rests on its laurels. The brand is currently grappling with how best to communicate their strict beef standards to customers.
"There's a lot of information we can give and how we best can communicate our stance is constantly evolving as digital and social expectations change," Amoscato said. "How we communicate quality to our guests has changed over the years even as our standards remained the same. It's easy to go with information-overload, especially with digital."
Although Shake Shack's vision has largely remained the same, many beef-centric restaurant brands are still evolving their standards for beef selection. The Los Angeles-based, 27-unit casual-dining chain Umami Burger, for example, is in the middle of revamping its supply chain and will be continuously rolling out improvements, including a new version of its original Umami Burger.
First, Umami Burger reevaluated their beef suppliers and started working with a new major Midwest purveyor that has chosen to remain anonymous. The company's burgers are made from a proprietary blend of grain-finished beef — which, as with Shake Shack, was chosen as a more flavorful, higher quality alternative to grass-finished — that has been aged for tenderness.Umami Burger
Umami Burger will only consider farms that have strict standards as to how cattle are raised, fed, and slaughtered.
"We're reformulating our story," said Nate Appleman, the former culinary director of Chipotle Mexican Grill who joined Umami Restaurant Group as chief operating officer in June. "Going forward we want to be clear that we are antibiotic and hormone-free. … This is not a marketing spin; it comes from a real place of understanding customer needs. I truly believe they are willing to pay for quality. Everyone wants to know where their food comes from."
In addition to changing purveyors, Umami Burger is doubling down on animal welfare. Moving forward, it will only consider farms that have strict standards as to how cattle are raised, fed, and slaughtered. In the future, all of the beef used will be tested for pathogens to reduce risk of a health scare.
But when it comes to communicating their beef quality, Appleman said that while they will use social media and other forms of digital marketing to tell their story, they don't want to give in to pushing "the same dogma" that other category competitors are doing just because it's "cool."
"Beef quality has to be a top focus," Appleman said. "We also want to be unique: There are thousands of burger places out there doing the same thing but that uniqueness comes from being the most delicious."
Of course, navigating the wide variety of beef standards is not just for burger joints. Steakhouses and American grill-style restaurants make similar decisions for their restaurants. Chef Chris Cosentino, "Top Chef Masters" winner and co-founder of Delicious MFG and C.O. hospitality group, is very particular about the beef he sources for his restaurants and only uses sustainable "antique beef" at his San Francisco restaurant Cockscomb.
"Antique beef is from retired dairy cows that are slaughtered when they are seven years old," Cosentino said. While regular beef cattle is slaughtered at around two years of age, "these retired cows are treated like queens: They go to pasture their whole life so the meat has a different flavor profile. It's a richer beef since the animal has used its muscles more. The fat is yellower and more cheese-like in quality. It has great marbling."
Cosentino began using antique beef for dinner specials around three years ago. His customers reacted so positively to it that he made the beef a supply chain requirement at two of his restaurants. As for how he communicates that decision to customers?
"If I keep putting farm names on the menu, it will start looking more like a NASCAR car with all of the sponsorships," Cosentino said. "But my staff is very knowledgeable and will always answer any questions a guest has."
As a restaurant focused on sustainability, Cockscomb does not just take into account the sourcing and quality of the beef that it serves, but also how to make the best environmentally responsible decisions. That's why even though it's one of the most popular growing trends in beef, you'll never see wagyu on chef Cosentino's menus.
"You're seeing domestic wagyu come to market en masse and there are only so many cuts that can make it to the table, like a ribeye, but what happens to the rest of the animal?" Cosentino said. "That's why you're seeing so many wagyu burgers on menu. But there are only so many t-bones and skirt steaks in that animal. … It really takes someone to stop and think about how to utilize each individual cut while still respecting the animal."