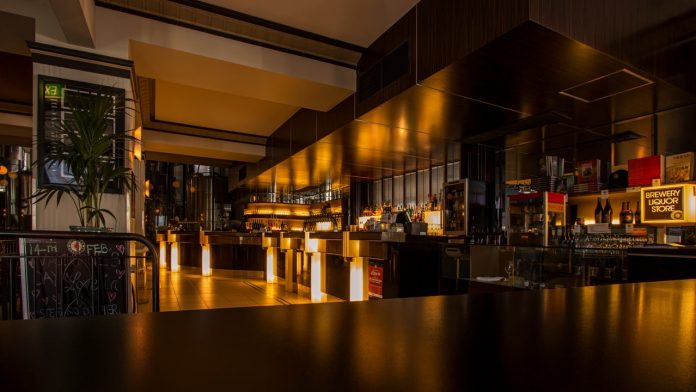 Franchiser group makes executive changes, reorganizes departments
Global Franchise Group LLC, franchiser of the Great America Cookies brand and others, has made several executive changes and reorganized several departments, the company said Thursday.
Global Franchise Group Jenn Johnston Resized 200.jpgThe Atlanta-based company, which also manages and franchises Hot Dog on a Stick, Pretzelmaker, Marble Slab Creamery/MaggieMoo's Ice Cream & Treatery and Round Table Pizza, said Jenn Johnston (left) had been promoted to chief brand officer and president of franchise operations and industry veteran Jim Parrish had been hired as chief operating officer.
Related: Great American Cookies owner buys Round Table Pizza
Prior to this promotion, Johnston had served as Global Franchise's chief marketing officer and COO. Parrish most recently served as COO of Hooters of America and previously held leadership positions at Friendly's Ice Cream, Church's Chicken and Yum Brands Inc.
A Global Franchise Group spokesperson said Johnston will focus on franchise store operations and Parrish will focus on corporate-owned store operations.
Related: Global Franchise Group eyes expansion under new owners
In addition to those leadership changes, Global Franchise has created two new departments: the GFG Innovation Center and a Brand Integration & Corporate Services division to support expansion and future acquisitions.
The company promoted longtime company veterans Allison Lauenstein, the former executive vice president of Marble Slab Creamery and Pretzelmaker, to lead the Innovation Center as chief innovation officer. And the company promoted David Kaiser, former executive vice president of Great American Cookies, to head the Brand Integration & Corporate Services team as executive vice president.
"this is certainly a thrilling and defining time for Global Franchise Group and these changes position GFG to better service, support and grow our franchise and corporate operations," said Chris Dull, president and CEO of Global Franchise Group, in a statement. "With strong strategic leadership, internal resources and shared services, we are ready to champion the next phase of success for our growing company as we look to acquire additional brands under our portfolio."
GFG Holding Inc. was purchased in November by two private-equity partners, London-based Lion Capital LLP and Toronto-based Serruya Private Equity Inc.
Global Franchise Group supports more than 1,500 franchised and corporate locations in 16 countries. It reported systemwide sales near $1 billion.