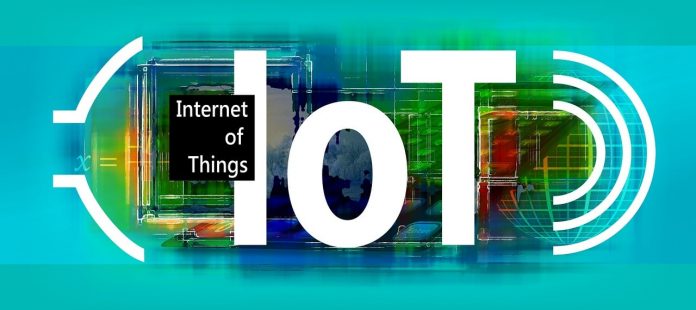 There's no denying the strain that staffing shortages have on the QSR industry. While there's hope across the industry that this trend is easing, staffing challenges will likely remain for many throughout the year.
As if hiring struggles weren't enough of a problem, retaining employees remains a challenge, with the quit rate in food service at approximately 5.4 – 6.2 percent in late 2022. According to research, the cost to replace a single employee could be as high as $6,000. This forces restaurants to find new ways to avoid turnover, minimize hiring costs, and ease the burden on today's food service workforce by maximizing the talent that is already there.
Fortunately, Internet of Things (IoT) solutions can do exactly that. IoT is enabling restaurant employees to focus on what matters most, the customer experience, by automating manual back-of-house tasks to free up their time. In turn, the use of this technology is enabling more efficient use of talent and generating a faster return on investment. Those leveraging IoT now are easing the pain and setting themselves up for even greater future success.
Automation with IoT
A common fear when leveraging new technologies to automate tasks is that it will replace humans in the workplace. Instead, IoT technology works alongside employees to reduce mundane tasks and give them valuable time back to focus on more pressing priorities.
IoT can help restaurants in many ways, including:
Automating remote temperature monitoring and logging in refrigerators, freezers, and cold-storage areas to streamline food safety and compliance reporting.
Detecting leaks (pipes or equipment) in the kitchen to prevent costly damage or downtime.
Notifying staff when restrooms need cleaning or restocking to optimize labor allocation, while ensuring clean, well-stocked facilities.
Monitoring energy use to reduce consumption and costs.
By automating these tasks, especially in the back-of-house, employees can spend more time face-to-face with customers in the front-of-house, generating sales and improving the overall customer experience.
IoT in Action
IoT is all around you. And if you've ever stopped by Starbucks for a cup of coffee, you would never know that IoT is hard at work behind the scenes helping make your morning cup of joe a reality. At the National Retail Federation Big Show earlier in the year, Starbucks executives explained the need to streamline routine tasks like automating temperature monitoring in food storage areas.
A Starbucks employee, referred to as store partners, spends 25 minutes of manual time each day checking and logging temperatures. Multiply that by 9,500 company-owned U.S. stores and that's a whopping 85.5M minutes annually that could be better spent on the customer experience. The solution?
Starbucks adopted a MachineQ-powered digital temperature monitoring solution inclusive of LoRaWANÒ-certified edge devices, best-in-class gateways, secure and scalable network infrastructure, and the integrations needed to deliver temperature data to their end application.
In total, 114,000 IoT devices were deployed across 9,500 stores, equipping store and regional managers with actionable data at their fingertips, along with automated alerts if equipment failure is suspected—enabling fast recourse to avoid spoilage and loss. This IoT network will also allow Starbucks to deploy additional capabilities in the future to help their operations be more efficient.
From "Filling the Staffing Void" to "Above and Beyond"
While IoT solutions are surely helping to fill the staffing shortage and retention gap and give employees valuable time back, they aren't just a short-term solution. IoT deployments will greatly benefit restaurants that implement early, resulting in greater ROI down the line once staffing levels stabilize.
In addition to alleviating the pain points of staff who are currently stretched thin, IoT solutions can provide value for other areas of the business as well. For example, IoT devices can be used to proactively monitor the performance of equipment over its lifetime to predict when it may need maintenance or repairs before issues arise.
The benefits extend to food safety as well. The temperature data collected from IoT devices can reduce food spoilage and food waste, ensuring that food and beverages are safe for customers to enjoy, while helping restaurants avoid unnecessary costs financially or reputationally as a result of a foodborne illness.
Maximizing Potential with IoT
While many restaurants are hoping to see light at the end of the tunnel, staffing challenges will likely persist. It's time to take control and give staff valuable time back by implementing IoT solutions for more efficient talent utilization and faster ROI. By leveraging a scalable IoT platform, restaurants will have a future-built means to maximize the potential that already exists while increasing efficiencies across the board.
Published By: Modern Restaurant Management