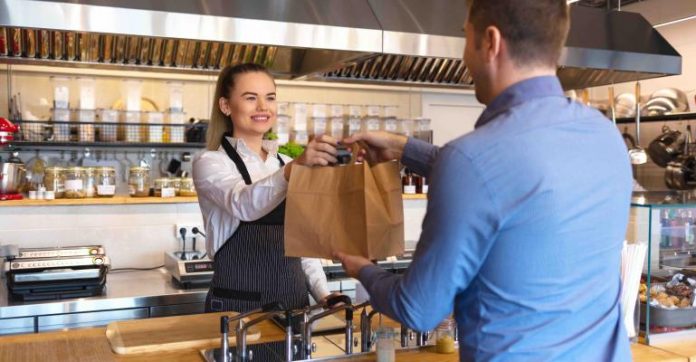 AI is gradually entering the restaurant industry, starting with these spots.
We're only a few months into 2023, and it already feels like the year of AI. New automated technologies are disrupting pretty much every industry, and the restaurant business is no different where voice bots, actual robots, and other intelligent machines have been popping up.
At the forefront of this disruption is ChatGPT. While technically launched at the tailend of last year, the chatbot has become an overnight societal sensation, collecting an estimated 100+ million users in a matter of just a few months. Already considered an indispensable tool by countless businesses, the software's ability to instantly produce nuanced, seemingly natural responses and content is astounding if not somewhat daunting.
Putting aside fears of Skynet or HAL 9000 for a moment, there's no denying ChatGPT's efficiency and near-endless use—including within the restaurant industry. From responding to feedback and writing menus to actually taking customers' orders in real-time, there's no shortage of possibilities.
"We actually think cashiers in the restaurants are going to become virtual in the future," Rajat Suri, CEO of Presto, a company that makes an AI-powered voice bot for numerous major chain drive-thrus, told Restaurant Business. "You're going to have a virtual AI take your order in the restaurant versus a human."
Presto is currently working on integrating ChatGPT with its voice bots, but this technological revolution isn't limited to just one piece of software. Retail investors are now pouring tens of millions of dollars into emerging food robotics companies, and plenty of restaurants have already started implementing AI at select locations. Here are five chains replacing people with robots.
Panera Bread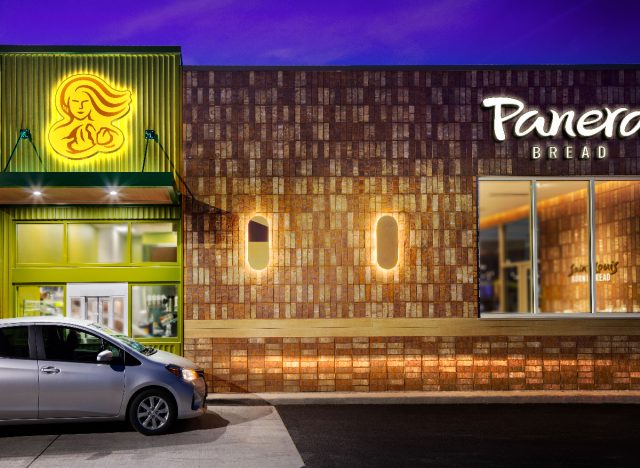 Known far and wide for delicious soups and sandwiches, the Panera Bread brand is experimenting with a number of exciting new technologies.
Last fall, Panera began testing out AI-powered drive-thrus at two locations in upstate New York. Created by startup OpenCity, the bot introduces itself as "Tori," and even repeats orders back to customers to make sure everything is correct. One firsthand review by Insider rated the AI ordering experience as pleasant and efficient, although Tori did mistake an order for "black coffee" as dark roast coffee.
Meanwhile, in March 2023 Panera began testing out Amazon's new palm-scanning technology at two restaurants in St. Louis. Forgot your wallet at home? Just swipe your hand to gain loyalty points and pay.
Wingstop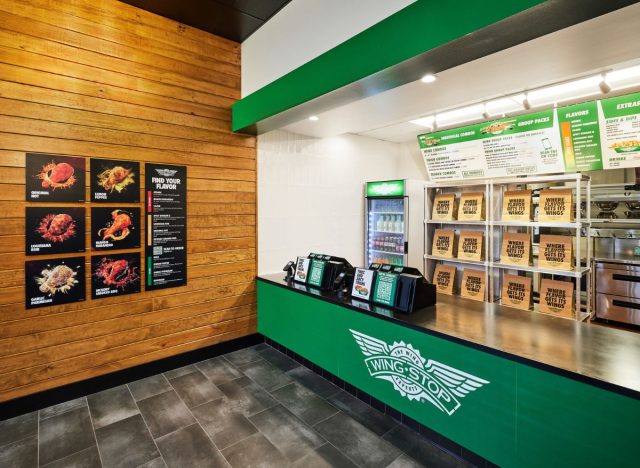 Thanks to a collaboration with software company ConverseNow, Wingstop is testing out conversational AI voice bots that take customers' orders over the phone at select locations across multiple states. These "virtual ordering assistants" can speak English or Spanish, make recommendations based on orders, and even take multiple calls at once, improving the customer experience and freeing up human employees for other tasks.
Long-term, Wingstop hopes to digitize 100% of its transactions. For Q4 2022, digital sales accounted for 63.2% of the chicken wing chain's total sales.
Domino's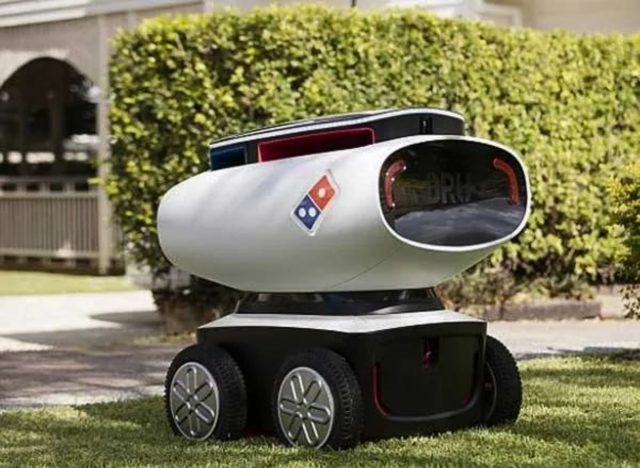 Speaking of ConverseNow, Wingstop isn't their only quick service client. Domino's has been their flagship restaurant partner for a few years now. AI-powered voice bots are live across hundreds of Domino's locations.
The powerhouse pizza brand has also been experimenting with delivery automation. Last spring Domino's tested out a fleet of delivery robots around Berlin, Germany. The delivery bots feature numerous cameras and four sensors, allowing them to adjust their speed or come to a stop depending on what's happening on the street. A collaboration with software startup Teraki, the delivery bots rely on AI-powered sensor data processing algorithms and some of the same technology used in self-driving cars.4
Yum! Brands (KFC, Taco Bell)
Yum! Brands is the parent company of multiple super popular fast-food chains such as KFC and Taco Bell. As one can imagine, Yum! makes a whole lot of money, reporting profits in excess of $5 billion for 2022.
Maintaining success like that means planning ahead and recognizing major shifts in the industry, and it's clear Yum! Brands is embracing the AI revolution. This year about 3,000 KFC and Taco Bell restaurants in the U.S. will be getting some robotic assistance with food orders. Referred to as "Recommended Ordering," this new machine learning program is capable of predicting how much food managers should order for their restaurants every week.
Per Yum CFO Chris Turner, adopting this new system will help cut down on food waste tremendously, and help lower costs along the way. "It makes the day-to-day operations for managers and team members easier," he recently commented.
Checkers and Rally's
An iconic fast food drive-thru chain known by two different names depending on where you are in the country, Checkers Drive-in Restaurants, Inc. is no stranger to AI. One of the first major fast food chains to implement AI for ordering, there are already close to 300 Checkers locations featuring voice AI.
Last year, Checkers announced a collaboration with Valyant AI to bring Valyant's conversational AI platform "Holly" to franchisee locations across the country. Holly makes use of "deep neural networks" to converse with customers in an "unstructured" manner while they place orders. Holly's operating system even refines itself continually based on new customer interactions.
Published By: Eat this, Not that!