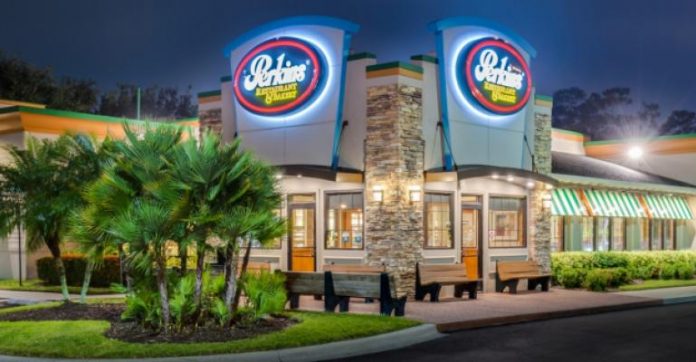 Huddle House Inc. agreed to buy 342 Perkins Restaurant & Bakery locations, the company said Thursday.
The Atlanta-based family-dining brand said it expected the deal to close on Oct. 21. Terms were not disclosed.
In early August, Perkins & Marie Callender's Inc. filed for bankruptcy protection and closed 29 Perkins Restaurant & Bakery and Marie Callender's restaurants.
The company said Huddle House executives will manage the Perkins units out of the company's Atlanta headquarters. "There are no plans to convert any existing units to Huddle House restaurants or vice versa," the company said in a statement.
"Strategically, this is a very good fit," said Michael Abt, Huddle House CEO, in the statement. "Both Huddle House and Perkins are breakfast-first concepts, and we pride ourselves on our ability to bring families together through remarkable food and homestyle meals."
Abt added that "we believe that we can further utilize Huddle House's existing platforms and financial backing to strengthen the growth of the Perkins brand." Sentinel Capital Partners sold Huddle House in February 2018.
Abt added that "this acquisition is by careful design and calculation, as the brands fit well together serving complementary markets but supported by similar resources."
Combined, Huddle House, which had 344 units at the end of its fiscal year in April, and the Memphis, Tenn.-based Perkins restaurants would total nearly 700 locations. Huddle House said the two brands would generate more than $800 million in sales.
For Nation's Restaurant News' annual Top 200 census, Huddle House executives projected U.S.-systemwide sales of $245 million from a year-end 344 restaurants, including 42 company-operated units, for the fiscal year ended in April, while Perkins reported U.S.-systemwide sales of $592.6 million from a year-end 356 locations, including 117 company sites, for fiscal 2018 ended in December. Perkins repored U.S. average unit volume was essentially flat for the past four completed fiscal year, fluctuating up and down between $1.67 million and $1.68 million, as its U.S. store base declined by 7.7% across that period.
The Perkins system has 342 restaurants in 32 states and Canada, of which about 100 are company-owned.