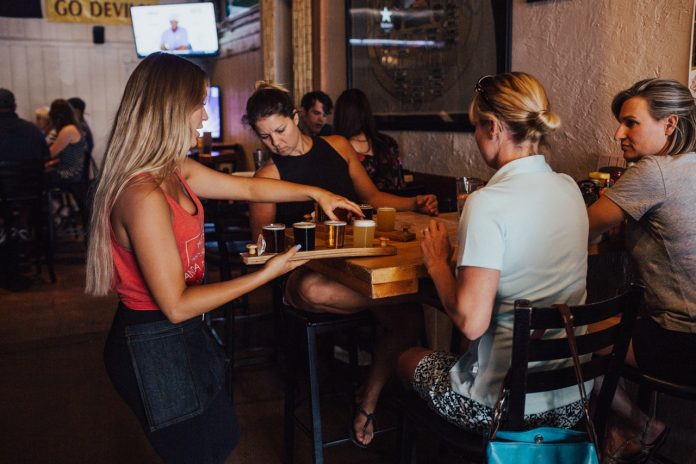 Hairstyles in the workplace are getting renewed attention, and restaurant grooming policies are going to come under increased scrutiny as new natural-hair discrimination laws go into effect, an employment lawyer warns.
"Hair can be a proxy for discrimination, especially if it's natural hair like dreadlocks, Afros, cornrows," said Alicia Sienne Voltmer, an employment lawyer with Greenberg Traurig LLP firm, during a presentation at the Self Opportunity-sponsored Meeting of the Minds gathering of restaurant human relations and recruiting professionals in Dallas.
While Equal Employment Opportunity Commission guidelines have barred discrimination based on faith-based hairstyles, several jurisdictions are tightening laws around "natural hair discrimination."
New York State's new law, which is scheduled to go into effect Oct. 8, also outlines rules on natural hair, beards and religious garb. A new California natural hair discrimination law becomes effective Jan. 1, 2020. New Jersey has a hair law pending, and a bill was introduced in the Wisconsin legislature in August. New York City has a hair discrimination law on the books already.
"You cannot discriminate against anybody because of their natural hairstyle or texture," Voltmer advised during Wednesday's presentation, adding that some of the new laws address protections for facial hair and religious garb.
"For example, in New York after Oct. 8, you cannot require an employee to put any kind of employer logo on their religious garb if they wear it to work," Voltmer said. "That's a pretty big deal. If you have a button or a something that you require as part of your uniform that has your logo on it. If they say they are wearing a dashiki or a burka or something religious, you cannot make them wear that logo. That's pretty expansive."
New York Gov. Andrew Cuomo, in signing the new natural hair discrimination law in July, said,
"For much of our nation's history, people of color — particularly women — have been marginalized and discriminated against simply because of their hairstyle or texture. By signing this bill into law, we are taking an important step toward correcting that history and ensuring people of color are protected from all forms of discrimination."
The New York law, S.6209A/A.7797A, amended the state's Human Rights Law and Dignity for All Students Act to make clear that discrimination based on race included hairstyles or traits associated with race.
Voltmer said that while EEOC guidance has addressed hair for many years, "Anecdotally, I have heard people say they have been discriminated against because of their hairstyle. I'm sure it does happen."
Restaurant human resources and recruiting professions need to be aware of the new rules for daily operations as well as for training materials.
"Another thing that you need to worry about and think about," Voltmer said, "is what your policies say. … What if you have a policy that says your hair must be a certain length? That could be a violation of these laws."
When tension develops between health department food safety rules and discrimination laws, the health rules general will trump any others, Voltmer noted.
"If a health code requires a hairnet or beard net, you can enforce that. … You are required to enforce those health and safety standards," she said.
Many of the new state laws followed the viral exposure in December 2018 of a New Jersey referee who forced a high-school wrestler to cut his dreadlocks right before a match.
The New York City Human Rights policy outlines examples of grooming policy violations.
Examples cited in the New York City guidance include:
– A grooming policy that prohibits twists, dreadlocks, braids, cornrows, Afros, Bantu knots or fades that "are commonly associated with black people."
– A grooming policy requiring employees to alter the state of their hair to conform to the company's appearance standards, including having to straighten or relax the hair with chemicals or heat.
– A grooming policy banning hair that extends a certain number of inches from the scalp, thereby limiting Afros.
– Discrimination can also come in the form of facially neutral grooming policies related to characteristics that may not necessarily be associated with a protected class but that are discriminatorily applied.
"Where an employer does have a legitimate health or safety concern, it must consider alternative ways to meet that concern prior to imposing a ban or restriction on employees' hairstyles," the New York City legal guidance advises. "There exist a number of options that may address such concerns related to hair, including the use of hair ties, hairnets, head coverings, as well as alternative safety equipment that can accommodate various hair textures and hairstyles."