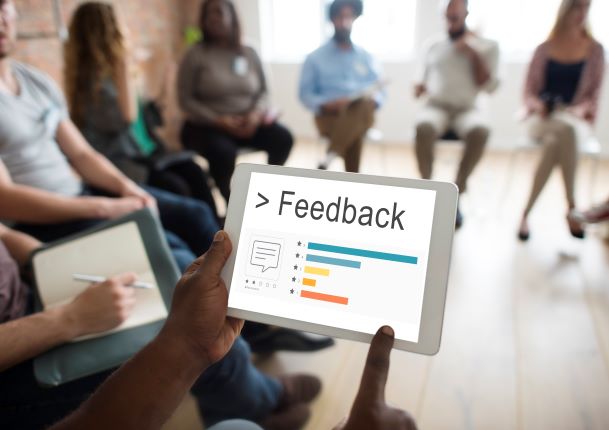 It is redundant to say that restaurant life's super busy. There is always so much going on and you often feel swept off your feet. When you are caught in the thick of the day-to-day functioning of your restaurant, certain tasks become secondary. Running customer surveys is one such activity that gets relegated to the periphery and as such often gets ignored.
Restaurant customer surveys may seem like an extra – a nice-to-do if and when you have some time. If you take this approach with your restaurant, then you are missing out on a fundamental tool to your restaurant's success. Customer surveys are way more important than most restaurateurs realize. They can help facilitate growth and preempt collapse. Don't believe us?
Here are five reasons why restaurant customer surveys are vital.
Customer surveys offer insights into how your restaurant can improveIf a member of staff asks a diner how their meal was, nine out of ten will make a generic positive comment. These brief phrases are not useful in any way as they are often too vague. Most customers are reluctant to elaborate when asked about their dining experience in person. Give them a survey and they are far more likely to go into detail. A carefully designed survey can elicit the feedback you need to find out how well you are doing and the specific areas you need to pay more attention to, thus helping you improve the quality of food and service.
Customer surveys help you chart your restaurant's progressCollated survey results give you a picture of your restaurant's journey. By tracking customer feedback, you will know what areas have improved and which aspects still need working on. You can follow customer reactions to changes and see how well they have been received. You can make further changes depending on the effectiveness of previous decisions.
Customer surveys are a less damaging alternative to online reviewsCustomers want to share their experiences at a restaurant. This is particularly true of bad experiences. Customers who are dissatisfied or annoyed very often take to the internet, writing scathing comments. Given that 93% of diners check out reviews before deciding on where to eat, negative reviews can be very damaging to business. A customer survey gives a diner the channel they need to vent their feelings and express their thoughts. The formality of the survey suggests that the feedback will be taken seriously, thus assuring them of follow-up action. This preempts them from tapping out nasty sentiments on the keyboard, protecting your restaurant from any harmful publicity.
Customer surveys help you take timely and correct actionThe responses in customer surveys are actionable insights . If a customer has made a negative comment of a very serious nature, you could reach out to them, get more details and take suitable action. The steps you take should be two-pronged: directed towards the customer and the relevant aspect of your restaurant. Say, for instance, a customer complains about the bland taste of the food. You could offer them a discount voucher for their next visit and, at the same time, conduct a quality check in the kitchen. It is not just criticism that can lead to action. Positive feedback can point to areas that you can capitalize on so as to draw in more business.
Customer surveys provide valuable customer dataBeyond the questions you are seeking feedback on, a proper customer feedback survey also asks for the customer's details. Depending on what kind of information you need, you can solicit personal as well as demographic particulars. The importance of customer data cannot be understated: you can profile your customers so as to serve them better, you can establish contact with them and carry out your marketing activities, and you can run targeted promotion campaigns aimed at the different customer segments.
Carefully constructed customer surveys reveal vital truths about different aspects of your restaurant. You can design your surveys based on your specific needs and what areas you want to learn about. Run customer surveys regularly and use your findings to keep your restaurant moving forward.
Published By: Applova