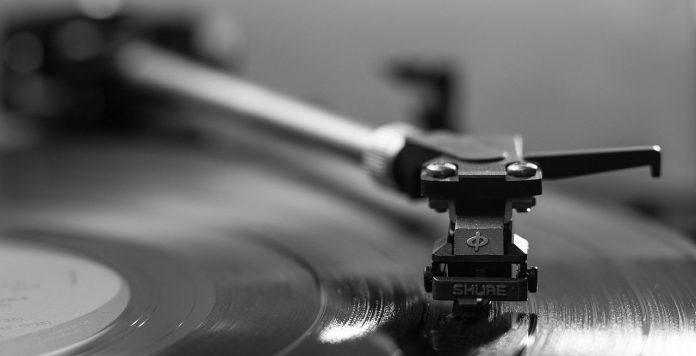 The restaurant industry is an increasingly competitive market. And more restaurant owners are searching for ways to encourage repeat customers and successfully grow their businesses. One way to gain a competitive edge is with music – which is often overlooked. Music can help restaurants strengthen relationships with their customers and build loyalty.
It's no surprise that music has a powerful impact on our emotions and overall satisfaction with an experience. And satisfaction with an experience is what restaurant diners expect when visiting an establishment. Today, customers anticipate more than just delicious, high-quality food. They seek memorable experiences altogether – and brand-fit music is a key element.
Every visit to a retail location is a potential music touchpoint— and restaurants are one of the most regularly visited locations. Consumers in the U.S. make more than 90 billion visits to businesses every year and a vast 79 percent notice the music being played, reinforcing that auditory is a vital piece of a brand's sensory puzzle. 
Set the Tone for Customer Dining Experience
Music sets the tone and creates a mood that adds to the experience, which can have a significant influence on guests. Playing the right kind of music at the right time of day is as important to a restaurant's popularity as the food on the menu or the décor of the room. The music played impacts customers' reactions, inspiring them to linger and relax, order more or leave an establishment quickly because of the incorrect choice of music.
The perfect music creates the right atmosphere for restaurant's seeking to build their brand. The emphasis on Italian restaurants, for example, is on the quality of food and service. But music's role should be to enhance the experience – not detract from it. Typically, music selections for Italian restaurants may include crooners, modern Italian pop and Italian ballads, all of which can set the stage for an enjoyable customer and employee experience.
Frequently, restaurants ineffectively spend valuable time creating playlists that miss the mark, they are perhaps not long enough to cover a full week or month of programming or lack the proper demographic appeal and brand fit. Today, restaurants can leverage top business-to-business (B2B) music streaming platforms' expert curation and customization capabilities to save time and increase the value of their brand experience. Emerging technologies are allowing these platforms to offer restaurants larger music libraries cleared for commercial use, curated playlists by genre, artist and theme, sound and business type, and mobile apps for ease of use and customization. Modern solutions are designed to manage the specific needs of multiple restaurant locations, unlike obsolete systems.
Immersive Experiences and Driving Customer Loyalty
Music evokes emotions and in turn motivates actions. It is a vital and often overlooked component of building true customer loyalty and creating an alluring experience. The strategic selection of music can help communicate and strengthen a brand's identity, influence customer behavior and increase sales. A recent MRC study reveals that 65 percent of respondents find it's important for businesses to create a compelling atmosphere through music and 54.9 percent have stayed longer at a business location because of the music.The study strengthens the overall idea that the appropriate music played can positively influence guests and their impression of a business – and ultimately increase the time and money spent at an establishment.
The right attention and thought put into which music is being played is an important consideration. HUI Research, the Swedish Institute of Retail, co-sponsored a case study for a renowned global quick-service restaurant chain that explored the effects of random music, brand fit music and random hits played and compared sales when brand-fit playlists only included well-known songs against playlists containing a mix. Data from this case study shows that sales decreased by 4.3 percent when random hits were played compared to no music at all while sales jumped 9.1 percent when customers heard a mix of hits and lesser-known songs chosen to fit the brand. Most significantly, purchases of desserts went up 15.6 percent when the playlist fit the brand and mixed popular and obscure songs.
The takeaway is that it's imperative for restaurants to tailor music to their brand and target demographic as it can increase profit, while playing random hits can decrease sales.
Restaurants Must Stream Music Legally
Many successful restaurants leverage music to connect with their customers. But some don't realize they need proper clearance to do so. More than 70 percent of businesses are misusing music streamed in their commercial settings, which can be devastating to music creators and rights holders. This is because artists must be paid royalties when music is played in all businesses and commercial settings. Performing rights organizations were established to help ensure that artist and music public performances were tracked and protected. Music is an essential element of the brand experience but is still the property of the artist. Restaurants can easily stream licensed music while supporting artists through legal B2B music streaming platforms.
Many restaurant owners are not aware that works of music are subject to copyright protection and that they can be fined for copyright infringement if they play music in their establishment without a commercial license. Section 106 of the Copyright Act is the right to control public performances of copyrighted work. Playing a song in a restaurant without a license, for example, is a type of public performance that would violate this law. Consumer streaming services do not fulfill this requirement, as they are not licensed for any commercial use. Statutory damages can range from $750 to $30,000 per infringement. Four performing rights organizations (BMI, ASCAP, GMR and SESAC) monitor infringements of this right and collect payments for public performances of copyrighted music. A restaurant in Linden, New Jersey was forced to pay $24,000 in fines for playing four songs, including the Rolling Stones' "Brown Sugar," without obtaining the necessary licensing. This is just one of numerous instances where restaurant owners were sued for misuse and illegally streaming music at their establishments.
Playing music in restaurants is different from listening to music at home or playing it on a website – and it's important for businesses to stream music that is cleared for public and commercial spaces. Select B2B music providers take the guesswork out of performance and licensing fees and cover both in one affordable monthly or yearly subscription payment.
Restaurants that recognize both the value of artists' rights for music use and giving their customers a curated experience through music, will rise to the top in terms of loyalty, engagement and true return on investment.  
Published By: Modern Restaurant Management