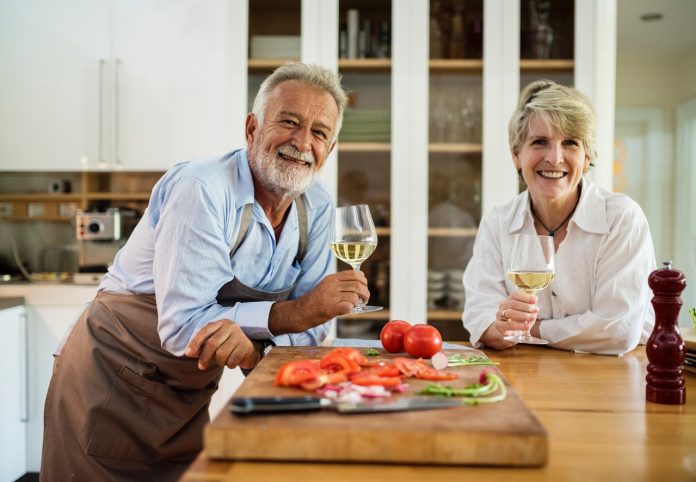 By Merilee Kern, MBA
When British technologist Kevin Ashton coined the term "Internet of Things" in 1999, referring to a network connecting not just people but the everyday objects around them, it was a concept both fantastical and futuristic. Now nearly two decades later, the IoT is poised for global dominance. A mere four years ago, the global IoT market reached an already staggering $485.6 billion. This year that number is projected to pass the one trillion dollar mark and, by 2019, is expected to grow to over $1.7 trillion to encompass a network of over 42 billion connected devices worldwide.
While the consumer electronics industry naturally boasts the largest share of the IoT market, food service and agriculture aren't that far behind. With a new emphasis on food safety engendered by the sweeping reforms of the FDA Food Safety Modernization Act (FSMA), it certainly behooves the food service industry to utilize the IoT to help ensure compliance. However, food safety is just the beginning.
With more than 25 years of senior leadership experience, including an executive role at GE and as current CEO of Restaurant Technologies, Inc., Jeff Kiesel knows a thing or two about the IoT within the food service and hospitality space. Indeed, his own innovation-driven company's IoT-related tech solutions are making the restaurant and hospitality trade safer and smarter and, in doing so, more efficient and profitable. So keen is Kiesel's knowledge of how to leverage the IoT for maximum operational benefit, his company has curated a roster of multi-billion dollar customers that includes some of the nation's leading brands, including McDonald's, KFC and Marriott Hotels.
I connected with Kiesel to for his take on the IoT's place in food service, with his commentary and anecdotes making clear the importance of IoT-driven inter-connectivity for multiple facets of the restaurant trade. With the aim of helping other success-minded industry professionals best capitalize on this pervasive inter-connectivity paradigm, here's what Kiesel had to say regarding the IoT:
1. What are some key ways restaurants can apply the internet of things?
For one, restaurants can use the IoT to monitor the equipment that cooks, cleans or stores food. Currently, there is smart kitchen equipment that measures cooking equipment such as fryers, grills, ovens, etc., whereby circuit boards provide prompts to take action (e.g., filter cooking oil) or to closely monitor temperature. IoT becomes important if restaurant owners or managers wish to see "above the store" or, in other words, export data outside the restaurant to monitor remotely or to compare one restaurant to another.

Operationally, by utilizing technologies like routing software and IoT sensors, food service businesses can enable dynamic scheduling of deliveries that boost the bottom line. For example, receiving deliveries only when needed, which eliminates administrative costs and management concerns while helping drive efficiencies for all involved.  Simplicity for food delivery drivers in their route can be in effect from the moment they arrive to work through even something as easily deployable as a smart phone app. This can allow your operations management team to check on each driver's progress and proactively contact that person when needed.

The same principle can be applied to service technicians, human resources or whatever department is applicable for your restaurant business.
2. What type of data is collected/exported and why?
In addition to sales revenue and equipment performance data, above-the-store data collection allows the combination of several pieces of information to reveal trends—both positive and negative. For example, our company collects data about cooking oil usage to drive our dynamic distribution of oil, as we deliver cooking oil only when our customers need it. This data collection also provides information to our customers which helps them analyze usage and even alerts them via text if they use too much cooking oil.
Some customers supply us with data on how much food goes into the fryer, enabling us to calculate a food-to-oil ratio, which is a good efficiency and food quality metric. We also have an IoT service which monitors fryer filtration events, giving our customers real-time information so they can know if their restaurant staff is adhering to their fryer management standard operating procedures (SOP). This comprehensive data collection helps restaurants be more efficient, have less food waste, produce more consistent food, enforce standard operating procedures and simplifying the jobs of management personnel.

Of course, the type of data collected will vary depending on the specifics of a restaurant's individual needs. For instance, a vegan restaurant might not utilize a deep fryer but they can certainly collect and utilize data from refrigerators and ovens to ensure adherence to food safety standards.
3. Are restaurant-specific IoT devices readily available?
Absolutely. Our own company utilizes the same cellular device transmission units that are standard in other industries but applies them in a way that's optimized for the food service industry. The real value comes not from the devices themselves, but rather in the transformation of data into useful information. In the food service industry, back-of-the-house (BOH) technology is focused on reducing costs, improving operational efficiency, improving food quality and helping managers to govern more efficiently. IoT is evolving at a rapid pace but it must meet several standards in order to be relevant, including having an articulated return on investment thesis, as well as being easy to use, durable, reliable and scalable.
4. Is an IoT system financially within reach for most restaurant owners?
There really is no financial benchmark here, as the types of F&B IoT solutions and applicable price points can vary widely. That said, it certainly need not be expensive to set up an IoT system, and any amount strategically spent is a worthwhile expenditure as compared to the value derived. Cost savings, improved management practices, consistent food, better equipment utilization, reduced energy costs, and increased employee engagement and morale are some of the benefits an IoT user can enjoy—sometimes by deploying even just a relatively budget-friendly smartphone app. More sophisticated and, thus, costly, IoT measurement tools that provide drill down analytics to food service tradesmen can be worthwhile, proffering a very fast return on investment.
5. What is on the horizon for IoT in food service?
The future of IoT in the very competitive food service space relies on the innovations of applications coming to market, with those demonstrating clear ROI or with a strong business case perhaps making the difference between realizing profit or loss in a given year. Food service is a "pennies business" and each IoT application will need to stand on its own merits. But, there will be no shortage of options from which to choose given how ripe this industry is for interconnectivity-driven innovation.

When it comes to assessing long-term gains and challenges that such technological advancements can address, scalable solutions need to perform past tasks more simply and efficiently, provide greater insight or provide a combination of all. Tasks performed must take less time, labor and resources to achieve the same or better quality while also requiring less supervision. Insights provided should include data on job performance in a binary manner, such as either done or not done; if the job was completed within an applicable time or resource constraint; and if safety protocols were adhered to (according to SOP). Ultimately, data collected should reveal how these and other activities could be improved over time.
With the proliferation of IoT technology in the food service industry and the benefits related solutions afford, the question is rapidly becoming not if a restaurant owner should implement an IoT system but when and to what extent. Looming issues, including environmental and corporate responsibility as well as ever-present goals relating to safety and profits make investing in IoT a no-brainer. Those who don't make the leap to IoT risk being left behind in a tumultuous industry, suffering higher costs, reduced efficiencies and far greater opportunity loss than their competitors.

Sources:
https://www.statista.com/topics/2637/internet-of-things/
https://www.statista.com/statistics/485136/global-internet-of-things-market-size/
https://www.fda.gov/Food/GuidanceRegulation/FSMA/
http://www.avanti.com/blog/connected-tech-internet-things-restaurant-industry/
http://machinedesign.com/iot/rfid-makes-internet-things-come-life
http://internetofthingsagenda.techtarget.com/definition/RFID-radio-frequency-identification http://www.avanti.com/blog/connected-tech-internet-things-restaurant-industry/ (see Panera's Table Tracker)